Oncology
We recognize that a diagnosis of cancer can be disheartening and distressing. Our team of board-certified veterinary medical and radiation oncologists are here to provide hope and comfort, along with the most innovative treatments in chemotherapy, immunotherapy, oncological surgery, radiation therapy, and supportive care. Our specialists use a collaborative approach, dedicated to restoring and prolonging an excellent quality of life in pets with cancer. We create a personalized treatment plan to meet the specific needs of your pet and family. Our goal is to provide compassionate care and understanding by presenting as many options as possible so that you and your family can choose the best cancer therapy for your canine and feline family members. In partnership with your family veterinarian, our doctors and staff provide exceptional expertise and care. We also collaborate with others in the field, including those in biomedical research and human oncology. This collaboration helps to expand the cancer knowledge base, and improve the level of care we may offer your pet. It also allows us to offer opportunities for innovative clinical trials, providing our patients access to new, evolving cancer treatments.
Our practice is equipped with state-of-the-art instrumentation, including radiation therapy equipment such as our Varian Halcyon Linear Accelerator equipped with stereotactic radiation therapy. Stereotactic radiation delivers many precisely focused radiation beams to treat tumors while avoiding normal organs and tissue.  Stereotactic Radiosurgery (SRS), is a nonsurgical approach for the brain and spinal cord cancer. It is not surgery in the traditional sense because there is no incision. Instead, stereotactic radiation uses 3D imaging to target high doses of radiation to the affected area with minimal impact on the surrounding healthy tissue. Stereotactic Body Radiation Therapy (SBRT) is used to treat all other regions outside the brain and spinal cord and is typically completed in as few as 3-5 treatments.  We are unable to utilize stereotactic radiation therapy in all tumors; therefore, we offer standard of care daily radiation therapy and palliative radiation therapy.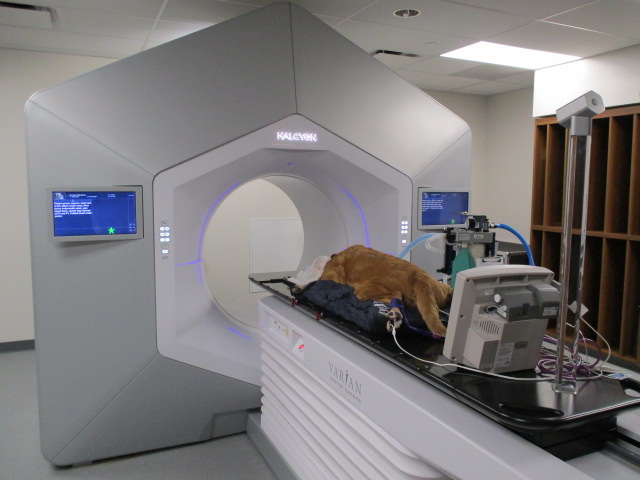 Our oncology department is equipped to treat all cancers, including:
Lymphoma

Mast cell cancer

Transitional cell carcinomas

Hemangiosarcoma

Anal gland carcinoma

Osteosarcoma

Soft-tissue sarcoma

Melanoma

Nasal carcinoma

Mammary gland tumors

Thyroid adenomas and carcinomas

Brain and spinal cord cancer
Our multi-disciplinary approach and close cooperation among our specialists allows us to offer the best care available to the patients entrusted to us. With the support of a trained and dedicated staff, Gulf Coast Veterinary Specialists is committed to using science, technology, and compassion to provide exceptional care for pets and their families.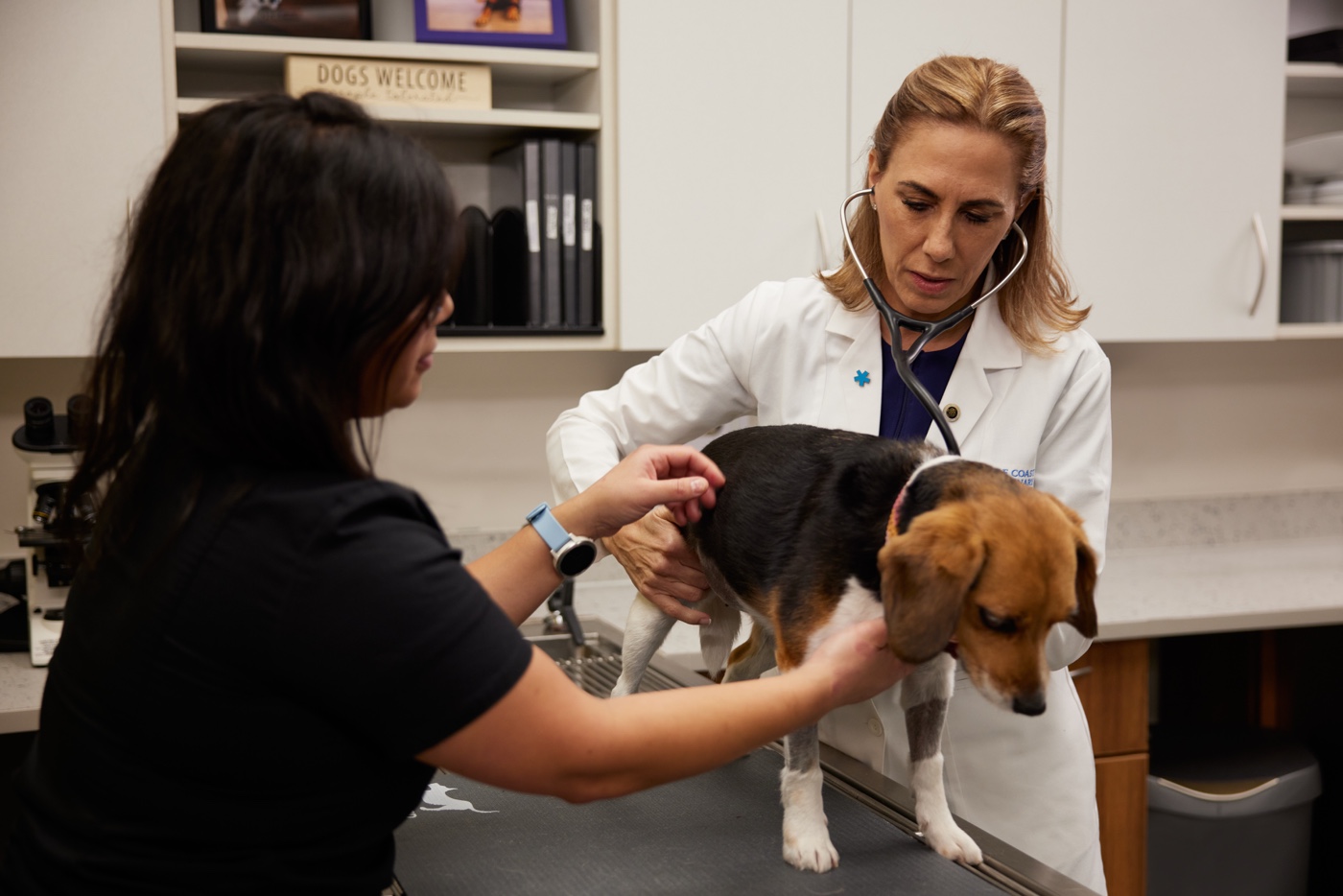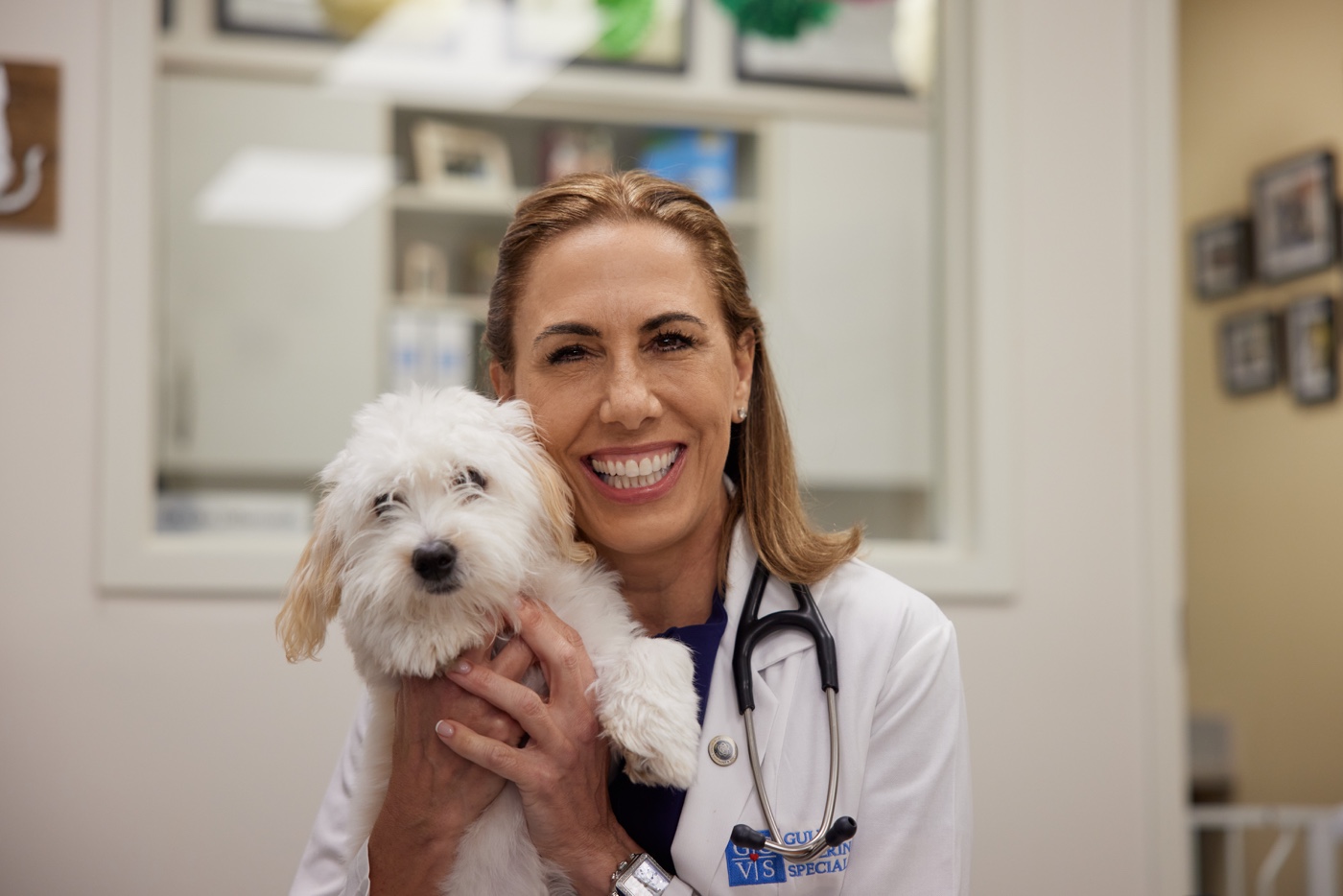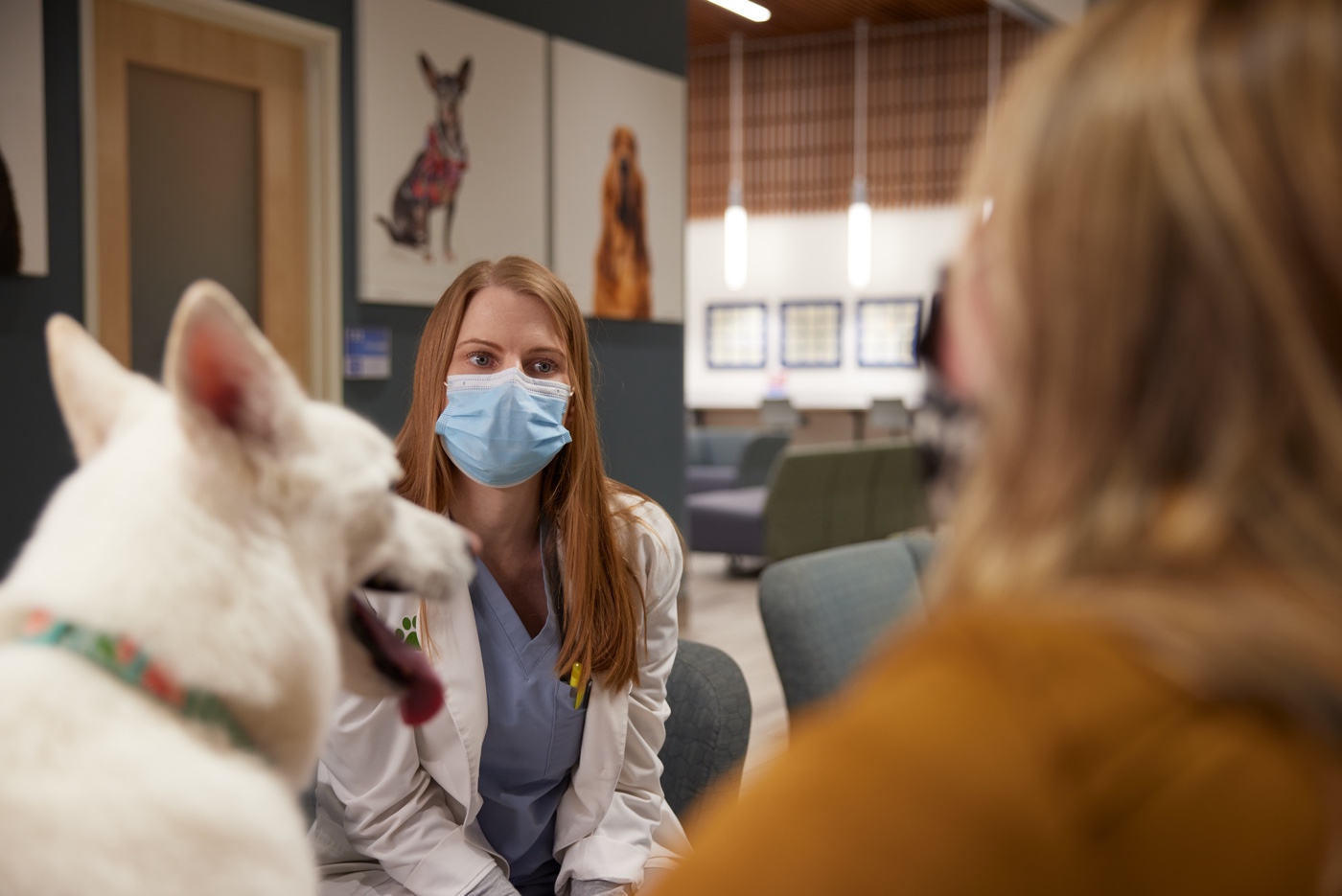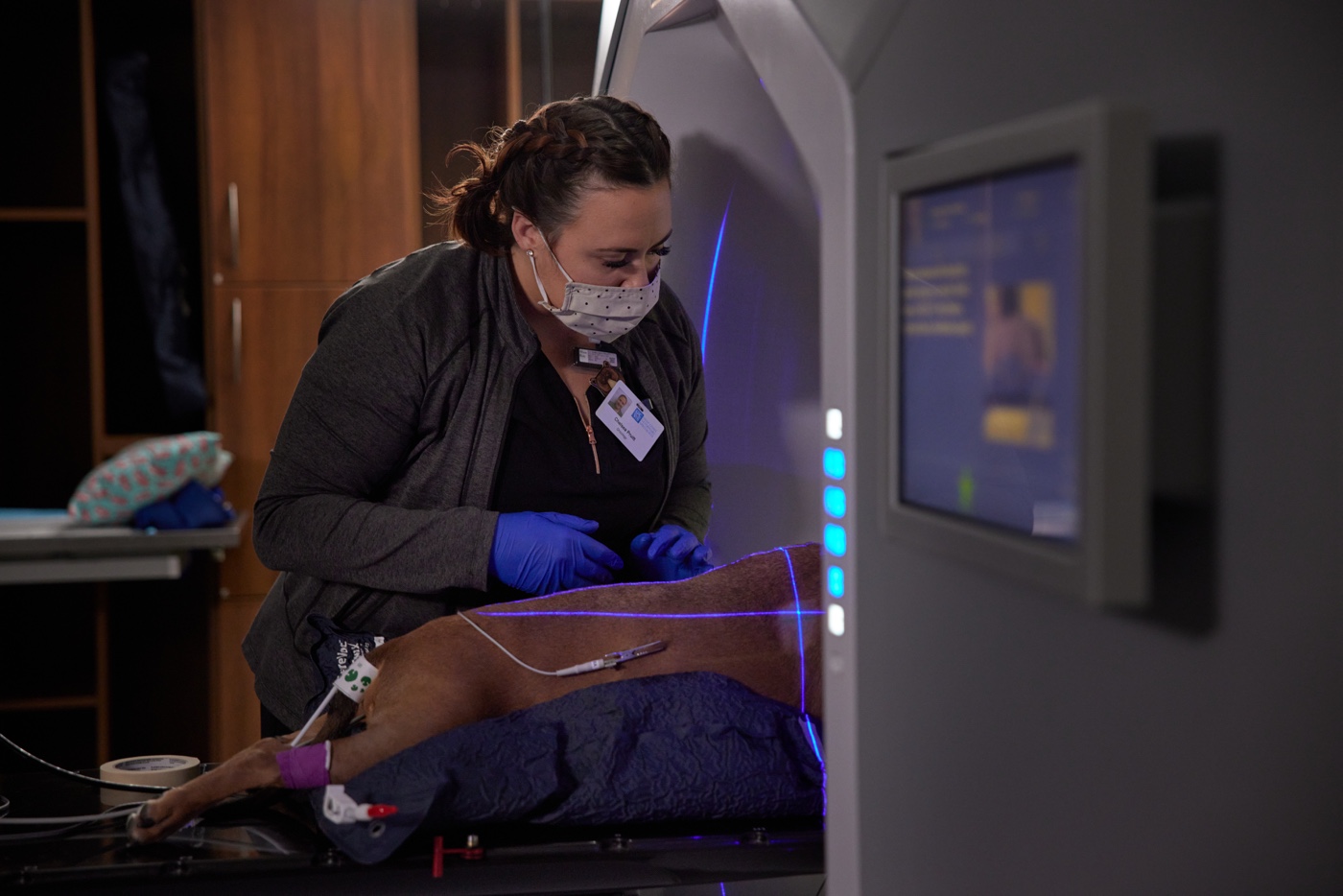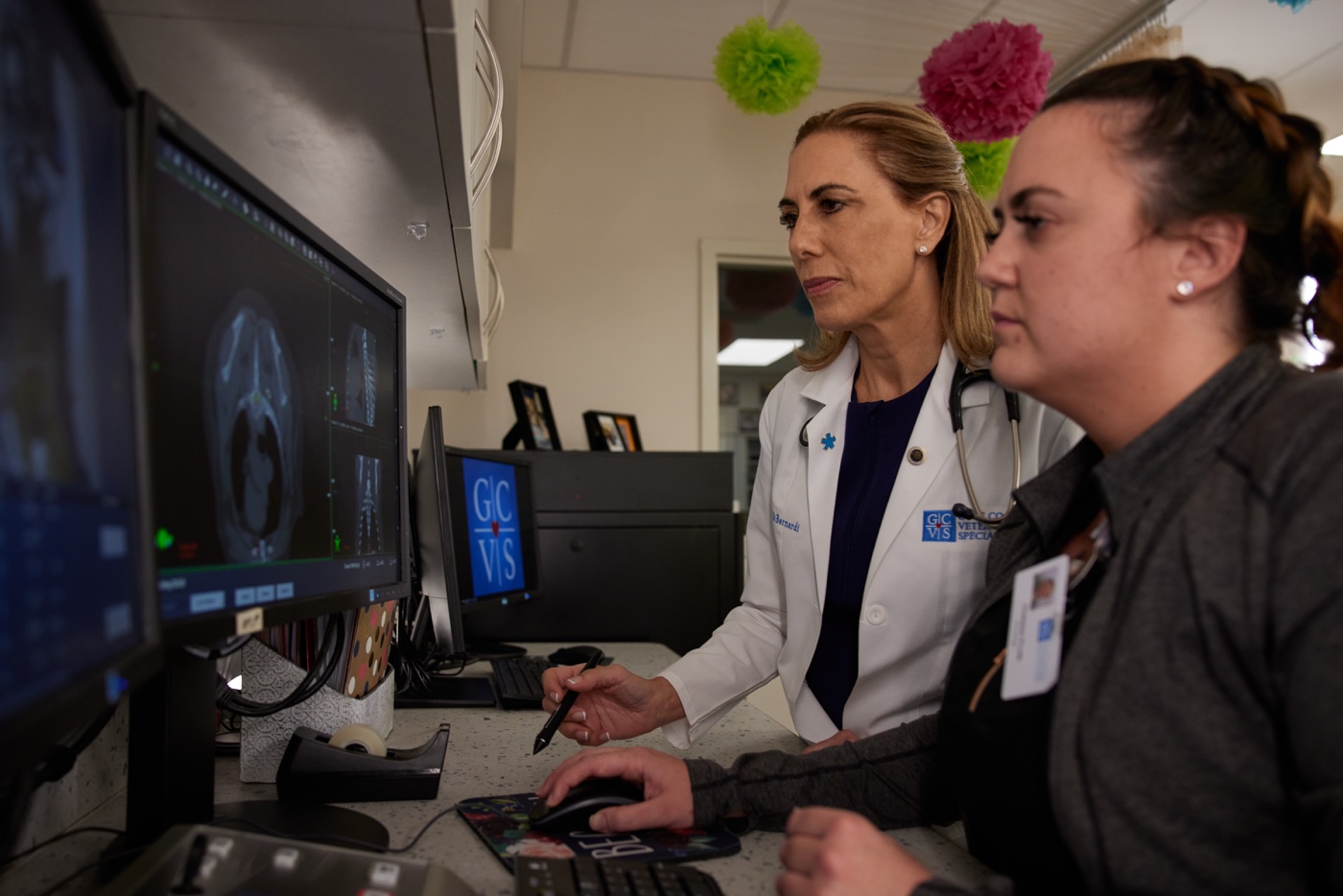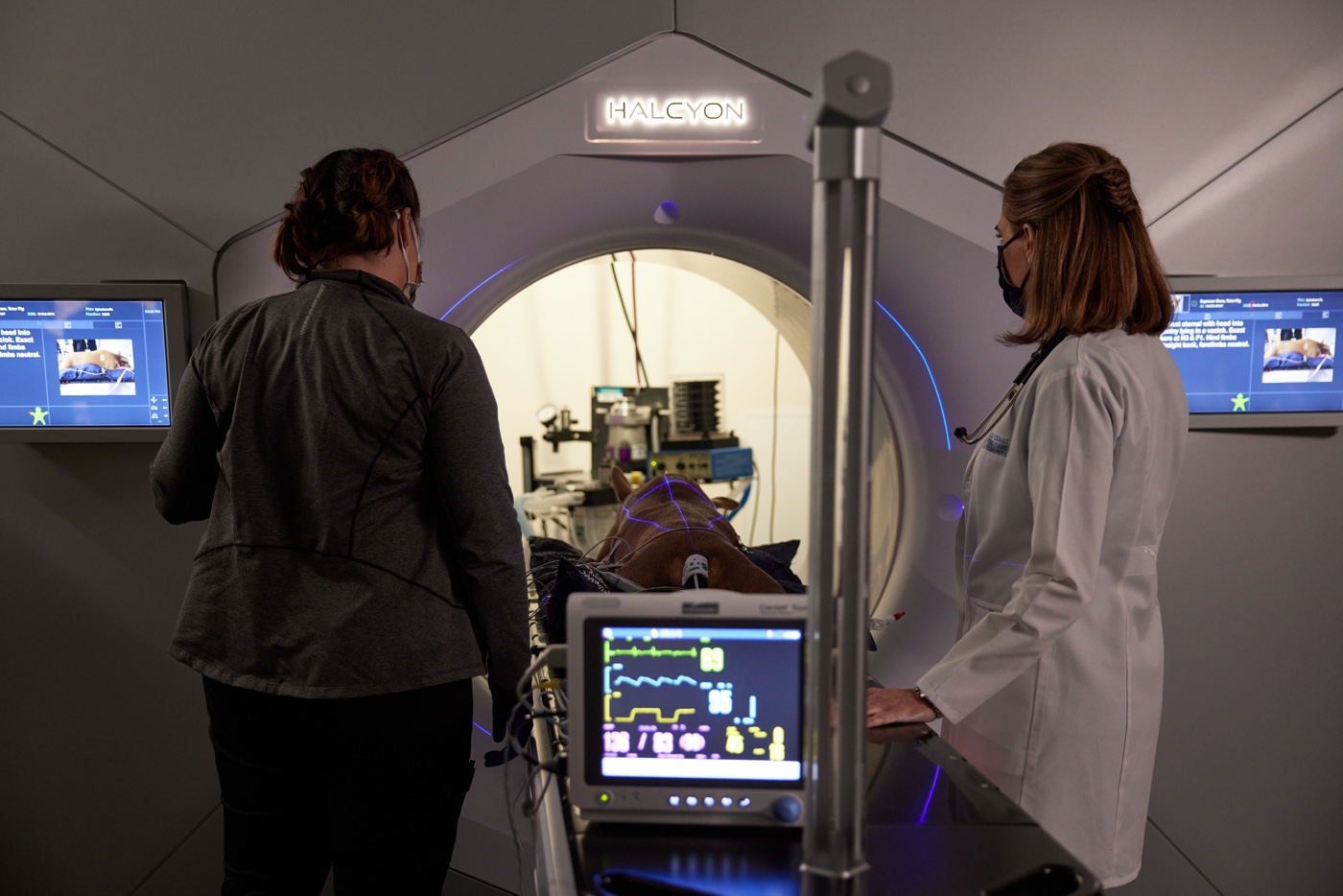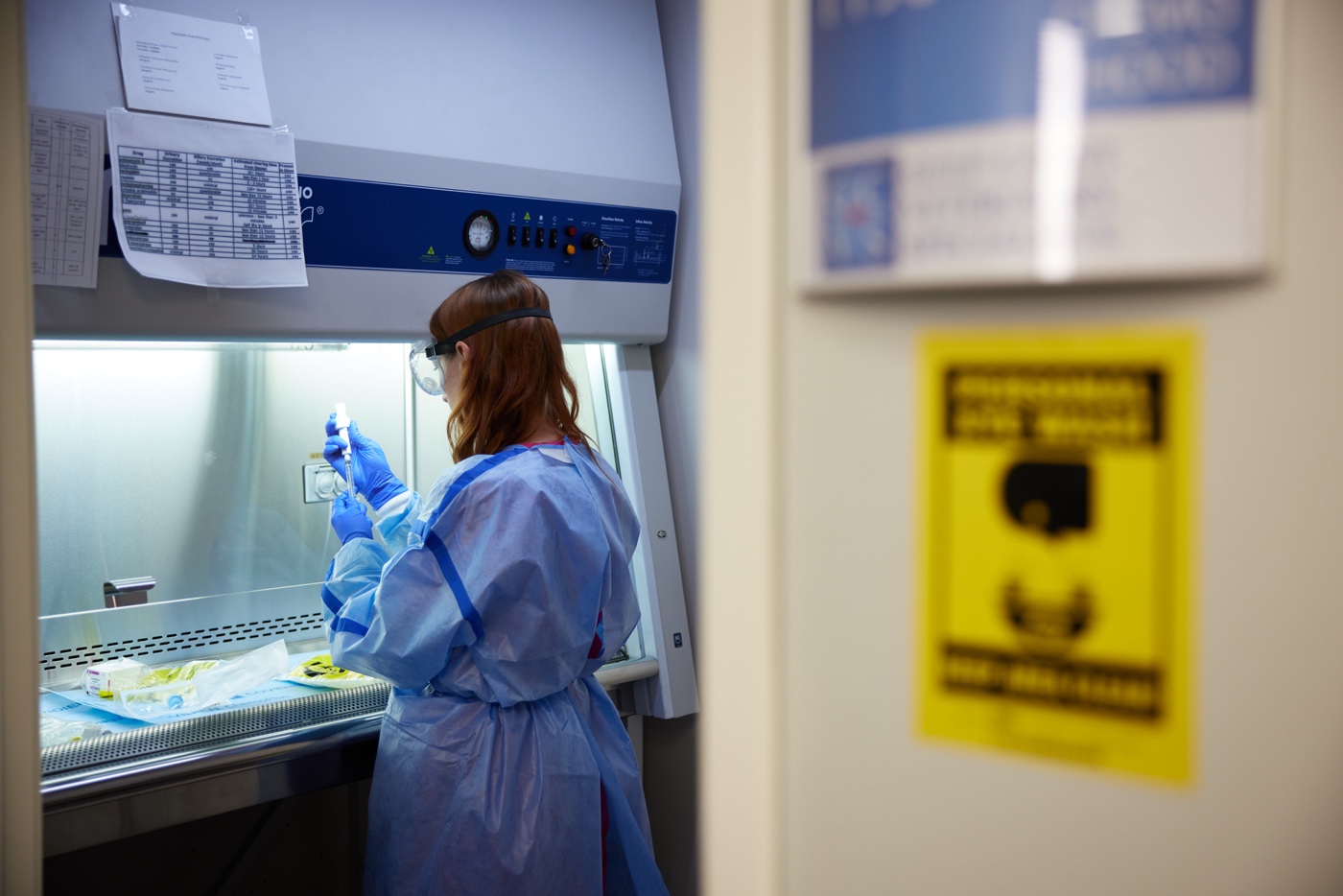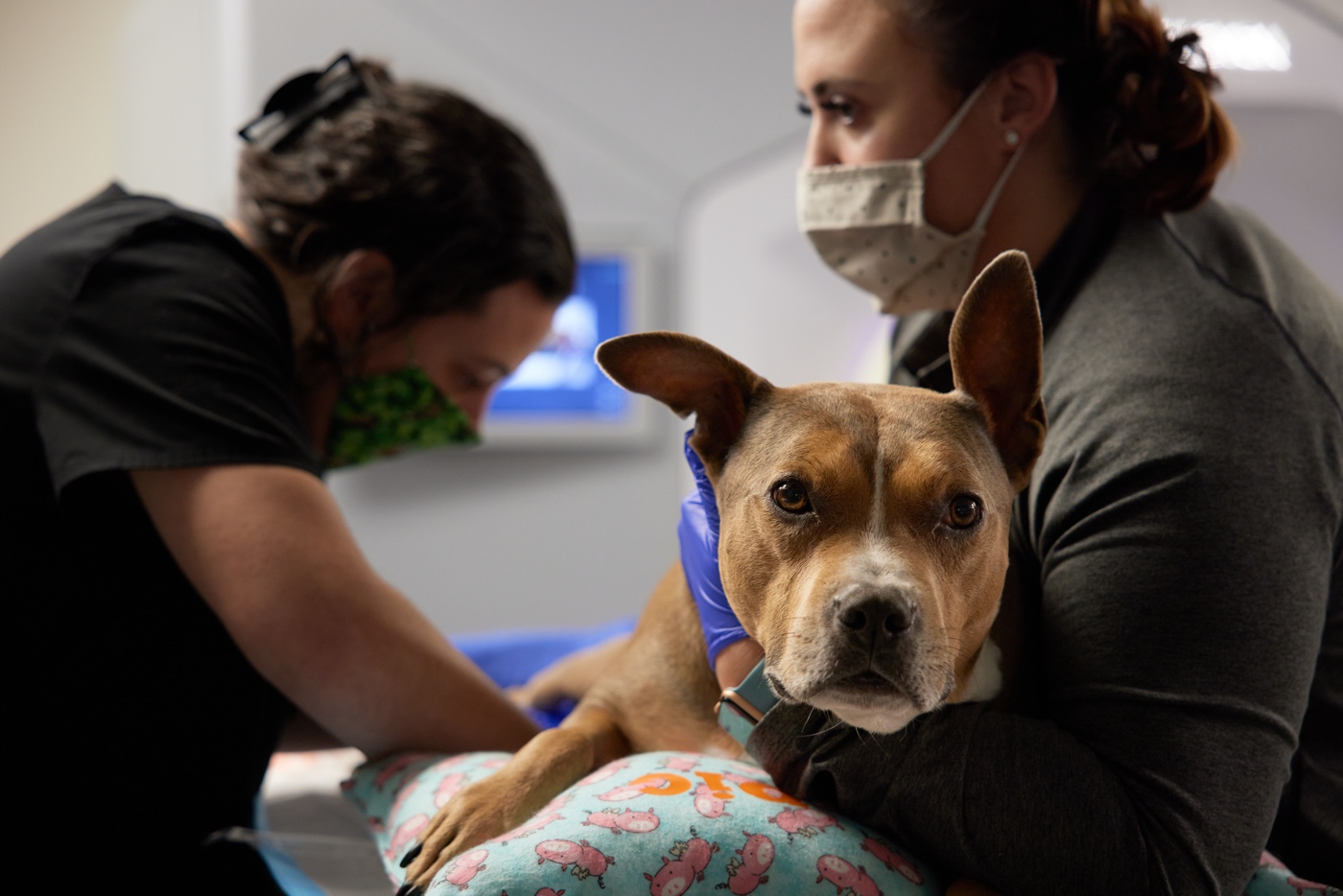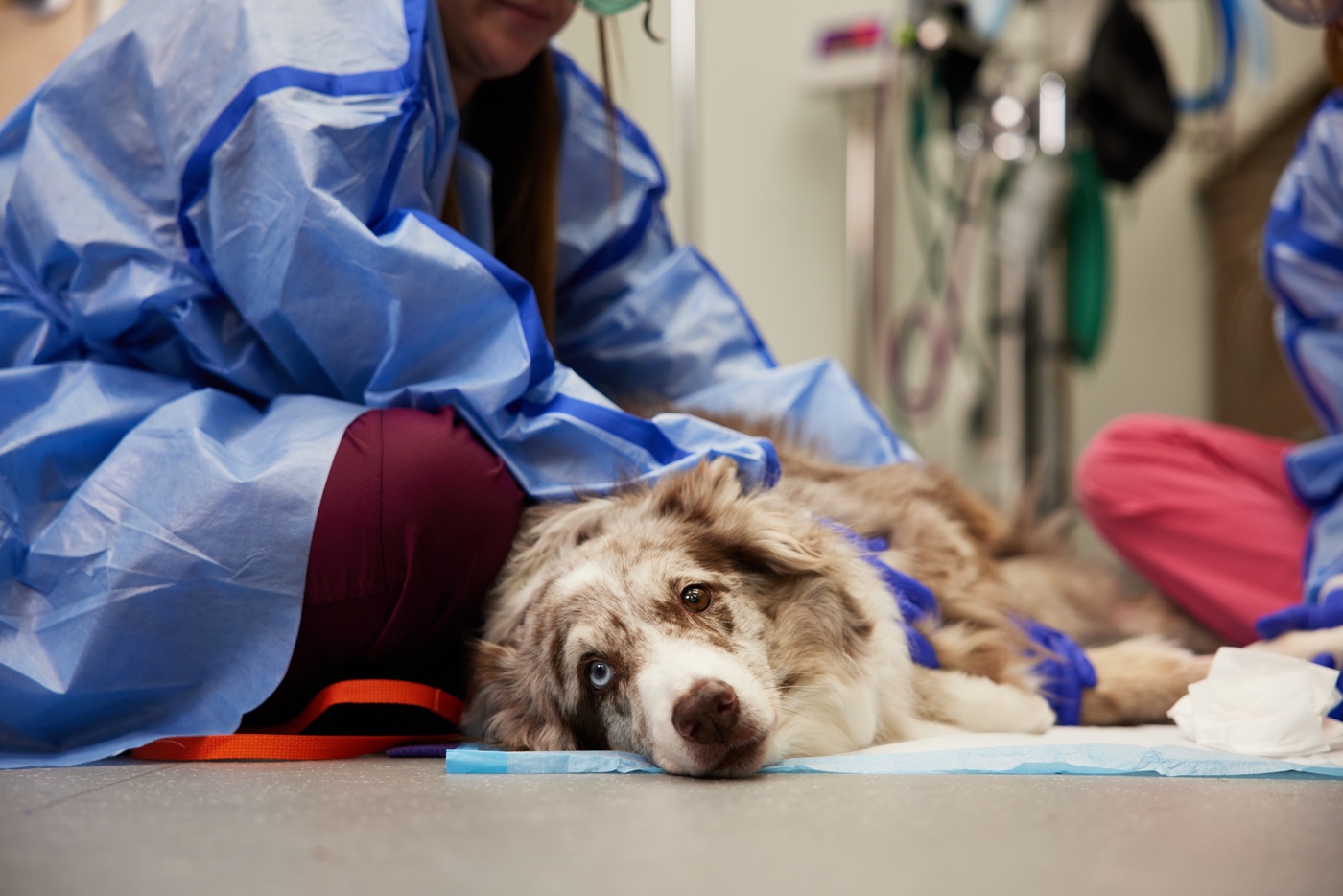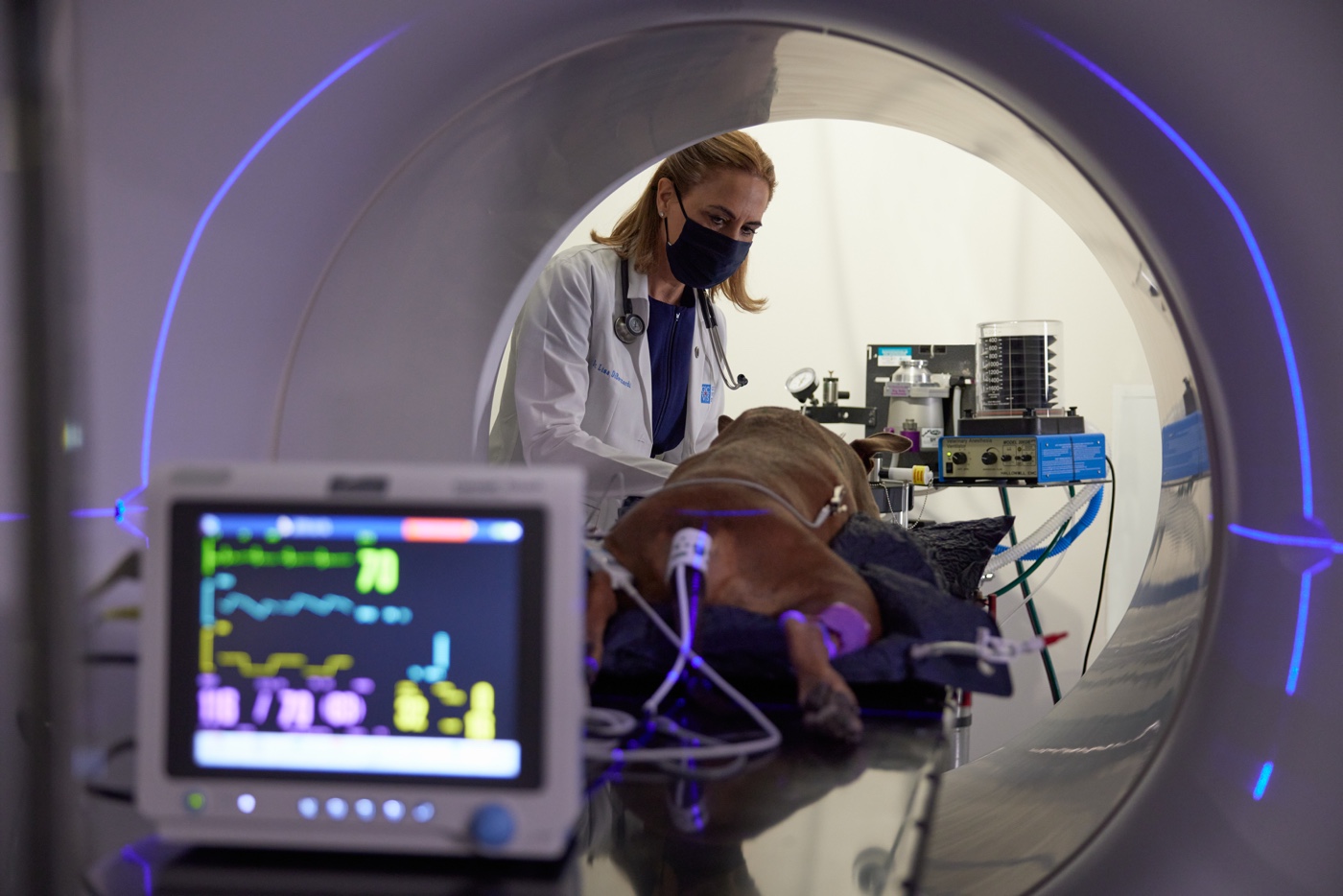 FORMS