Sports Medicine & Rehabilitation
SPORTS MEDICINE
The Sports Medicine and Rehabilitation Service here at GCVS specializes in the diagnosis and management of lameness and mobility issues with non-surgical techniques. Treated conditions may include, but are not limited to, undiagnosed lameness, injury prevention, conditioning, physical rehabilitation, acute and chronic pain management, geriatric management, and pre/ post operative care.
One of the biggest misconceptions among pet owners is that "sports" injuries only occur with dogs that are specifically trained for competition, such as field trials, dock diving, fly ball, and agility trials. When you think about it, ALL companion animals, act as athletes at some point during each day. Whether it is jumping off the couch or chasing a squirrel, family pets frequently engage in activities that put extraordinary stress on their joints, and these activities can sometimes lead to serious injuries or exacerbate underlying orthopedic or neurologic concerns.
Our feline friends are also susceptible to a variety of conditions, including osteoarthritis, that if left untreated can lead to chronic pain and dysfunction over time. We offer a variety of options to help cats improve their level of comfort and mobility.
Our Sports Medicine & Rehabilitation team is committed to working closely with our clients, your beloved pet, and your family veterinarian to achieve a successful outcome. Furthermore, we work closely with all of the specialty services within GCVS to improve function, reduce pain, and accelerate recovery from various injuries and systemic disease processes.
All treatment plans and interventions revolve around an integrative approach, taking the entire pet into account when treating a variety of disorders such as: hip and elbow dysplasia, cruciate ligament tears, intervertebral disc disease, calcaneal tendon rupture, intervertebral disc disease, degenerative myelopathy, other neurological impairments, osteoarthritis, sporting injuries of joints, tendons and muscle including iliopsoas strain.
We recognize that any injury or illness leading to lameness and reduced, or painful mobility is stressful for you and your pet, and our team is here to offer compassion, skill and expertise.
REHABILIITATION
For more than 100 years, physical therapy has helped human patients recover from injury, illness and surgery by improving function and alleviating pain. At Gulf Coast Animal Rehabilitation & Fitness (GCARF), we strive to achieve these same results for your recovering pet.
Our foremost goal is to safely return your pet to an optimal level of function as quickly as possible, minimizing "down time" and psychological distress for you and your pet. Additional rehabilitation goals include increasing joint motion, improving muscle strength and coordination, decreasing pain and inflammation, restoring balance and endurance, and improving body composition (losing fat/gaining muscle).
Upon referral from your primary veterinarian or surgeon, your pet will be evaluated to identify the limitations your pet faces and the goals you have to restore your pet's quality of life. We will determine the most appropriate treatments and implement them in our state-of-the-art facility equipped with underwater treadmills, cold LASERs, therapeutic exercise equipment, electrical stimulation and therapeutic ultrasound. Additionally, you will be instructed in techniques to reinforce these treatments at home, further enhancing your pet's recovery.
Rehabilitation Services:
Our comprehensive care includes a full spectrum of rehabilitation services such as (but not limited to):
Diagnostic Imaging (radiographs, ultrasound, CT scan, MRI)
Lameness, sports-specific evaluations, and guided return to sport
Individualized rehabilitation program development (for strengthening, restoring function, and improving awareness of limbs, balance and coordination)
This therapy may be employed preoperatively, post operatively or as a multimodal approach to medical management
Pain management: acute and chronic conditions, alternate therapies
Species specific targeted pain management
Diagnostic and therapeutic joint and nerve blocks (local anesthesia)
Athletic training and conditioning for sporting and working dogs
Baseline sporting evaluations
Intra-articular therapies- Synovetin, Hyaluronic acid, Corticosteroids, etc.
Therapeutic Epidural injections
Regenerative Medicine - platelet rich plasma (PRP), stem cells
Extracorporeal Shockwave therapy
Osteoarthritis management
Assistive device: Prosthetics, orthotics, and custom mobility devices
Underwater treadmill (UWTM)
Land Treadmill
Electrical Stimulation (NMES, E-STIM)
laser therapy
Nutrition and supplementation management
Weight loss, disease specific supplementation
Weight management
Therapeutic ultrasound
Heat therapy and cyro compression
Hyperbaric Oxygen therapy
Acupuncture- COMING SOON!!!
Sporting and Working Dogs
Services are also available for canine athletes participating in sporting events including agility, hunting, field trials, coursing and fly ball. Due to the special stresses placed upon these dogs' bodies, fitness services can prevent a muscle imbalance or minor injury from progressing into a career-ending problem. If your dog's performance has recently declined, we can assess his or her musculoskeletal status to determine if rehabilitative interventions may help. We work closely with the Sports Medicine team to coordinate additional diagnostics and surgery if needed. If you are preparing for the start of the next sporting season, we can help condition your dog to optimize his or her physical condition and avoid injury. This is especially beneficial when hot and humid conditions limit more conventional outdoor training and conditioning methods.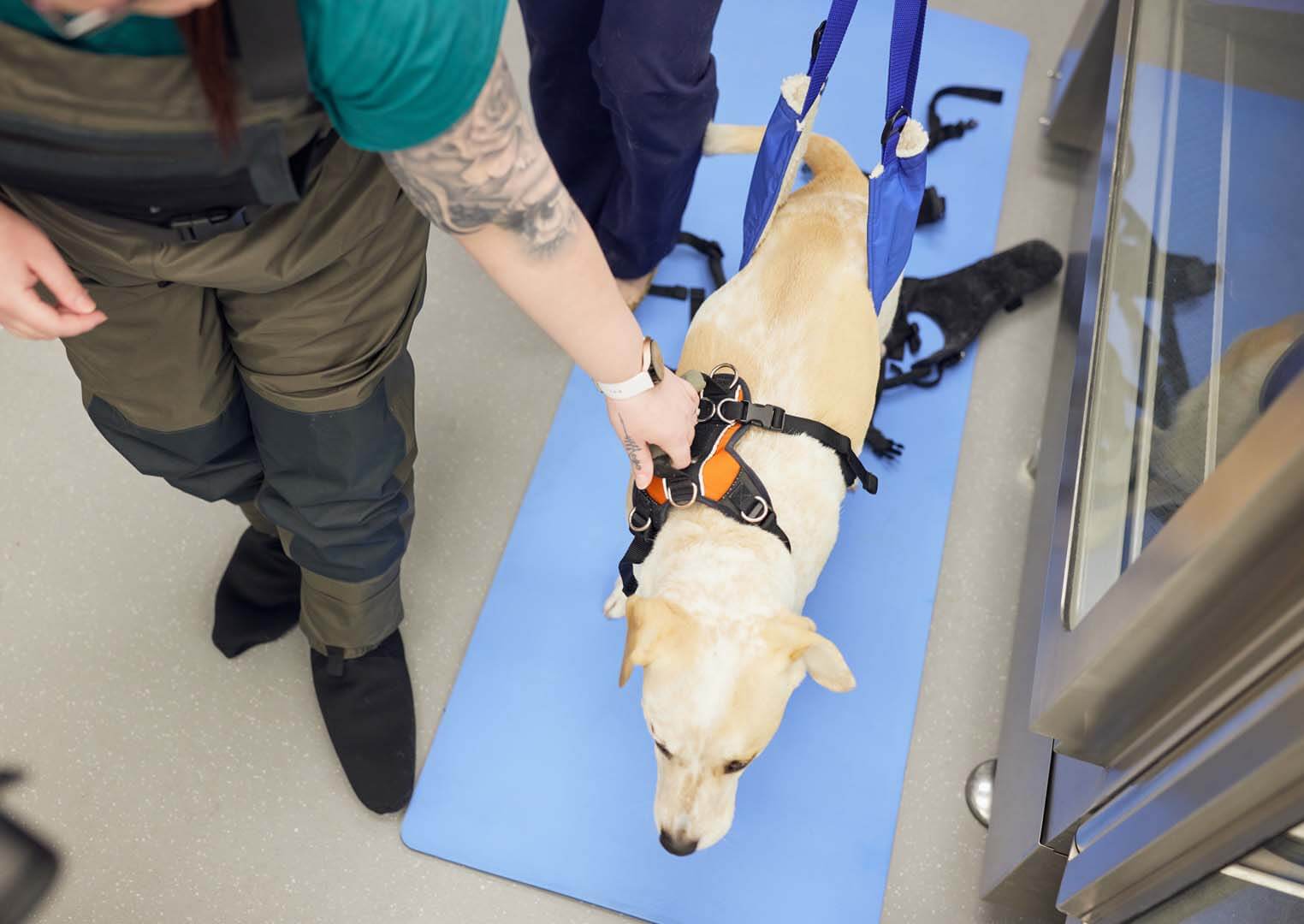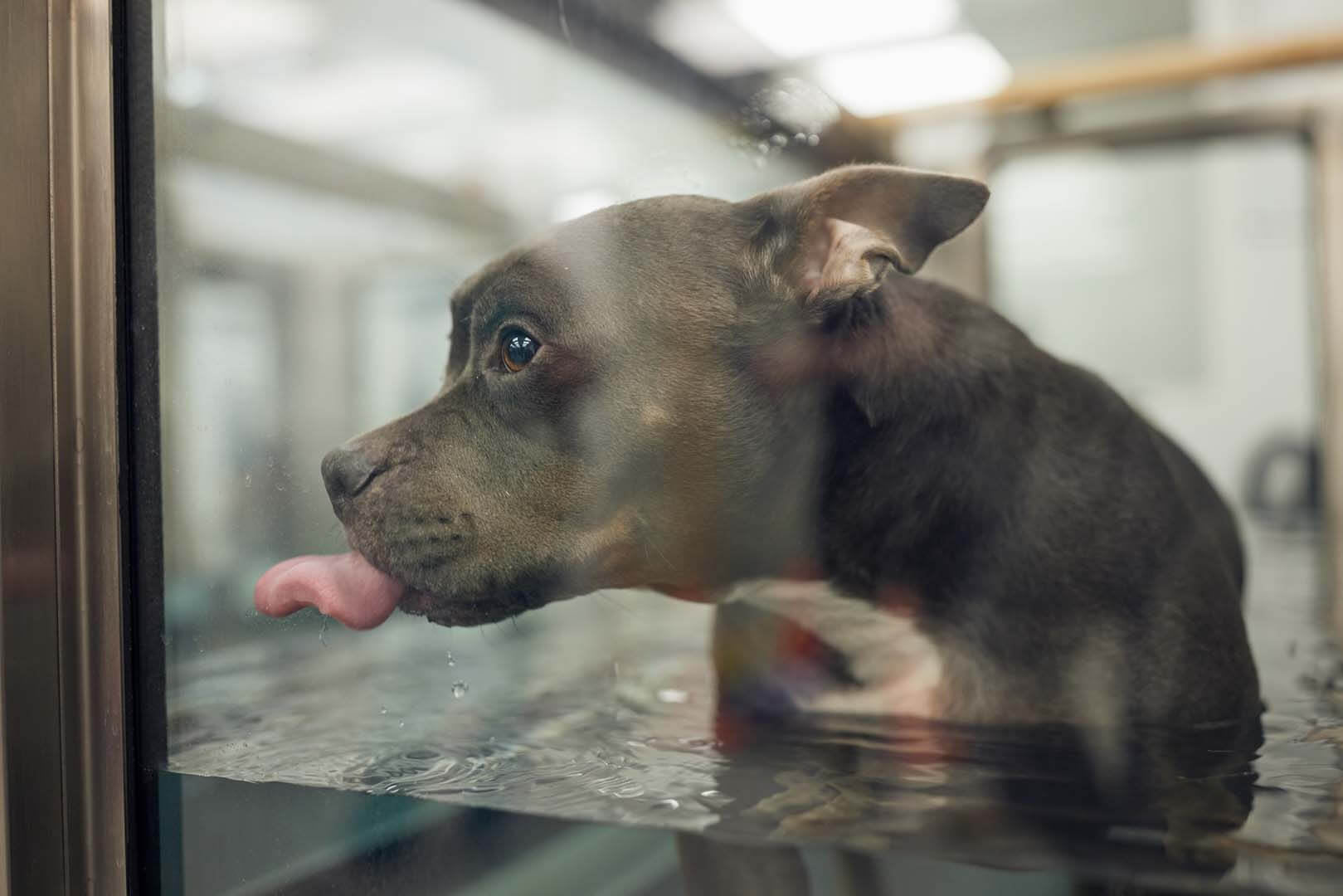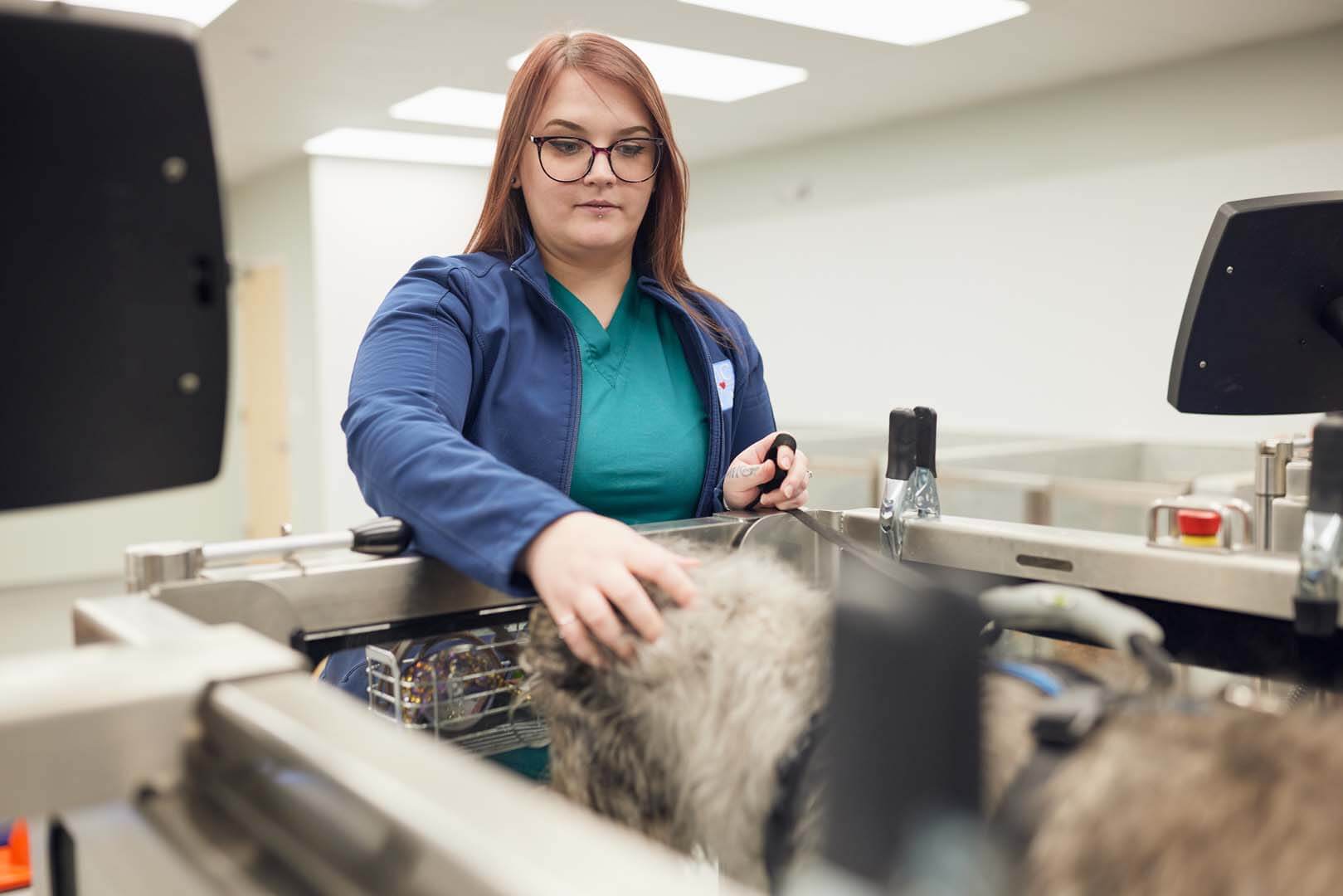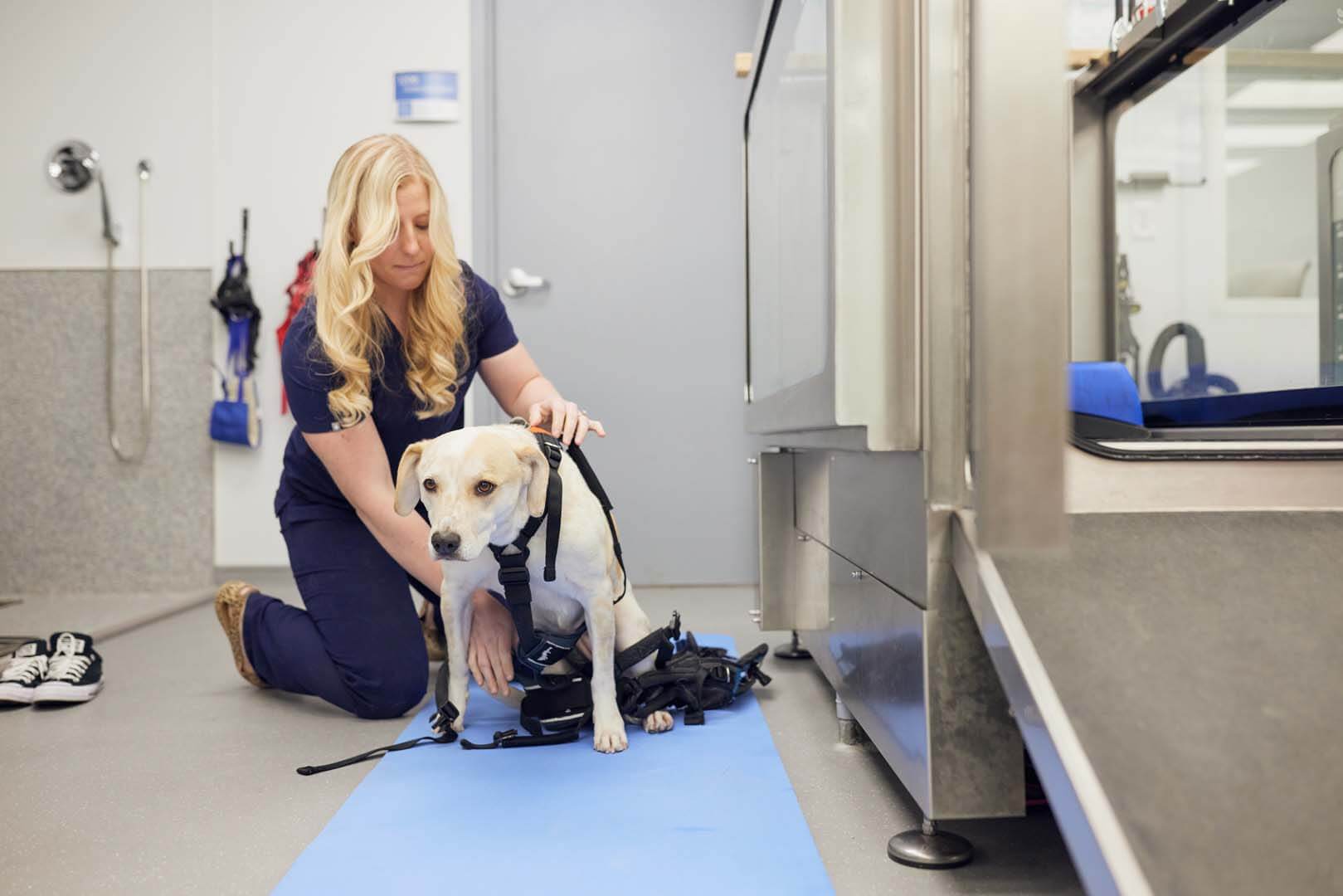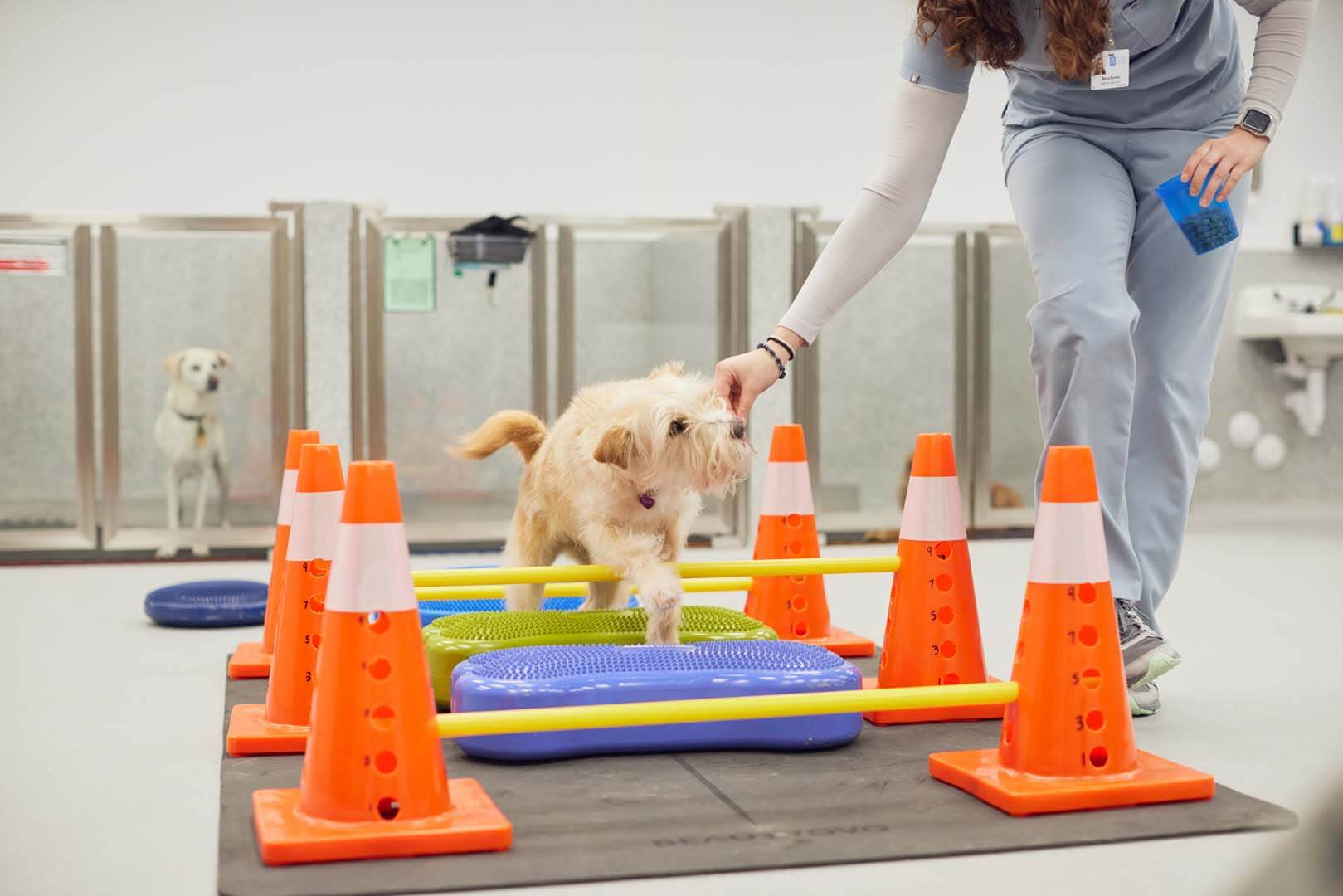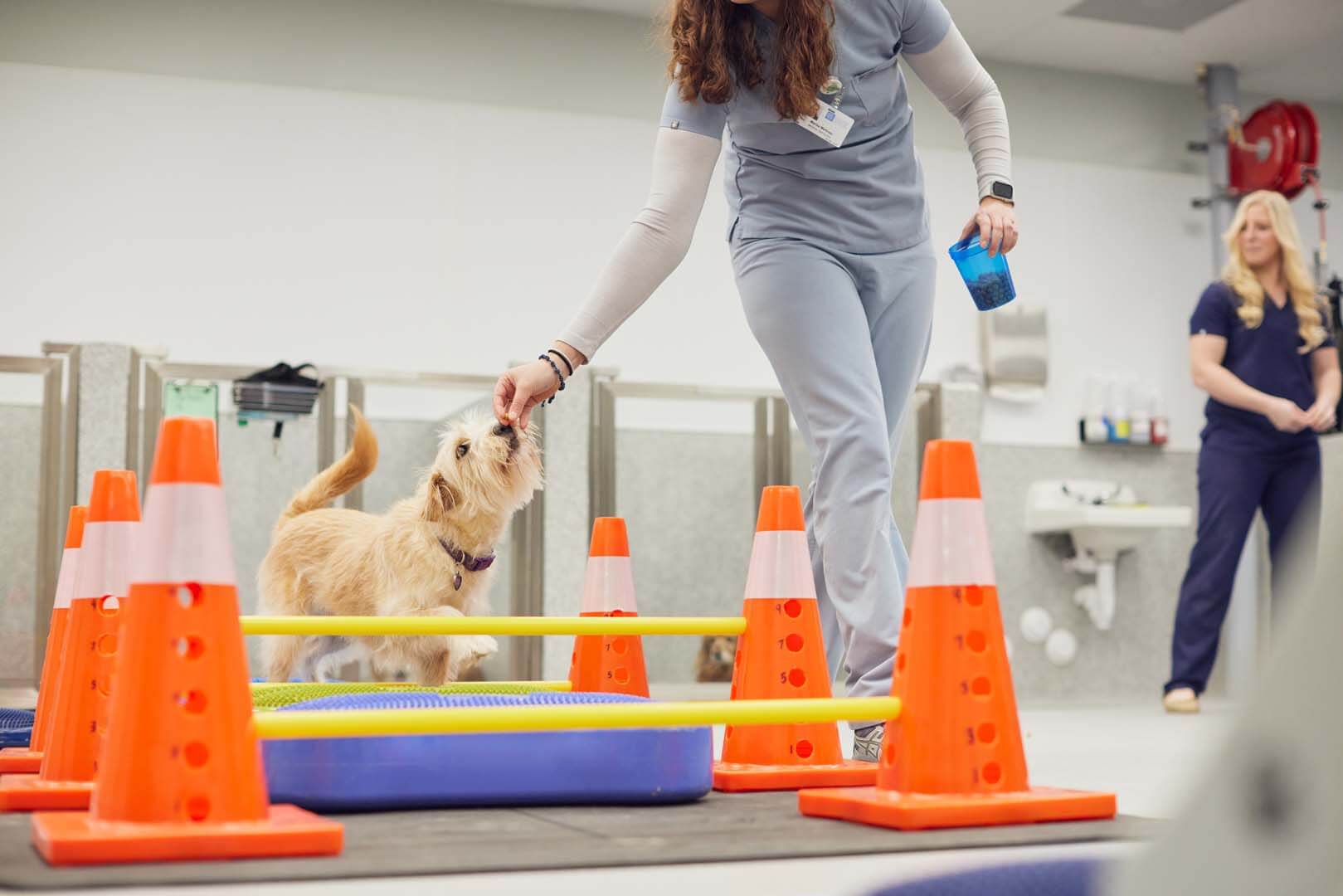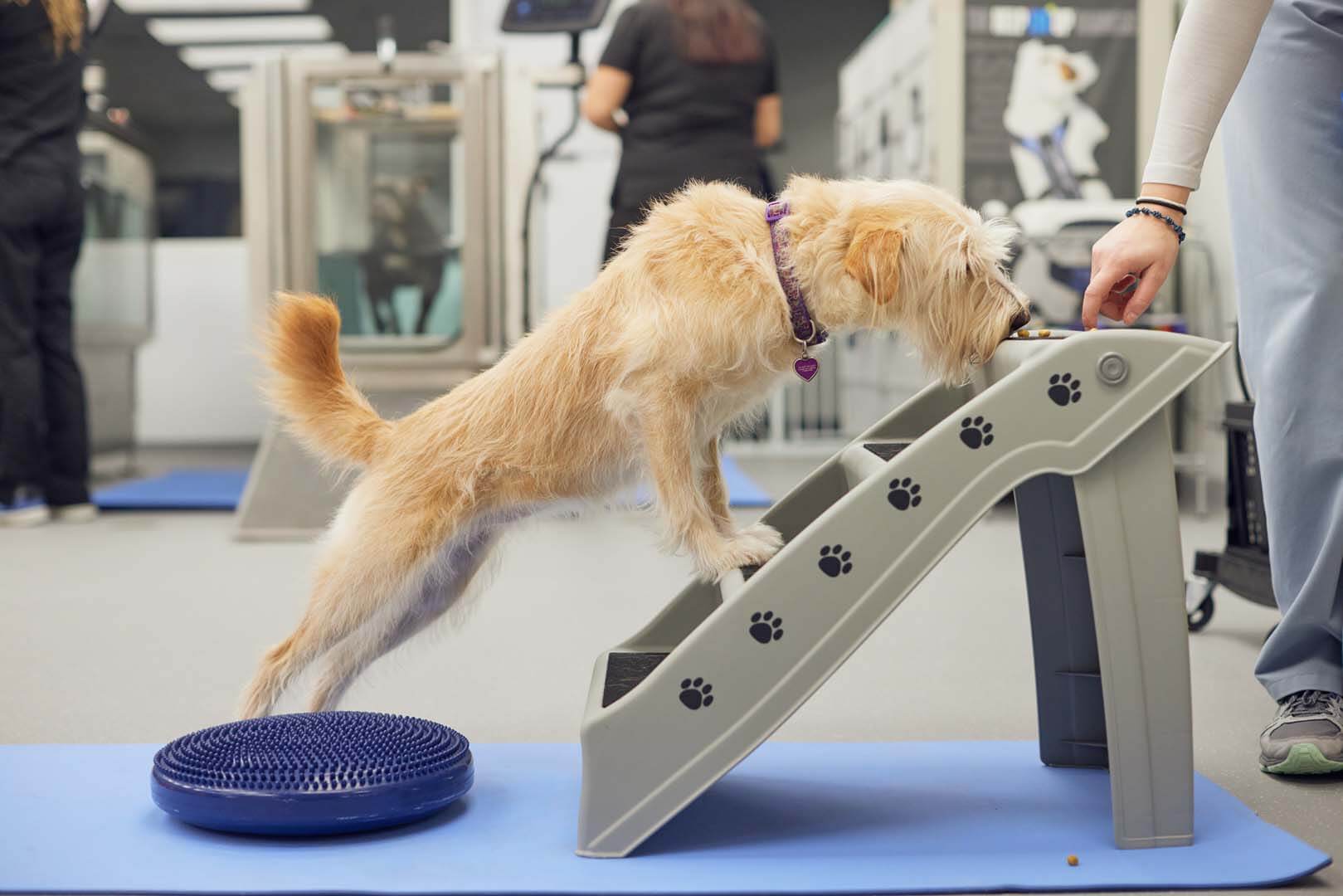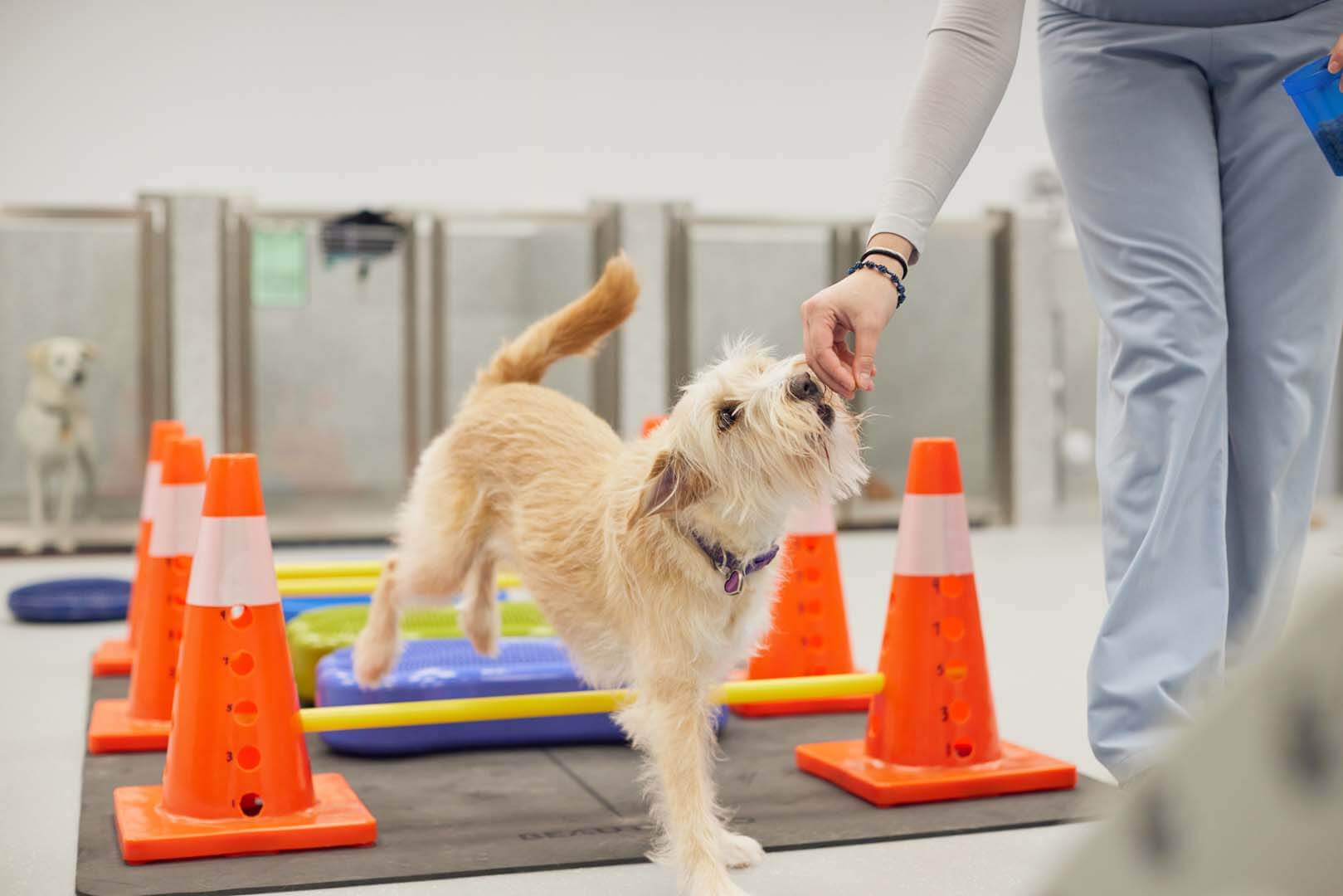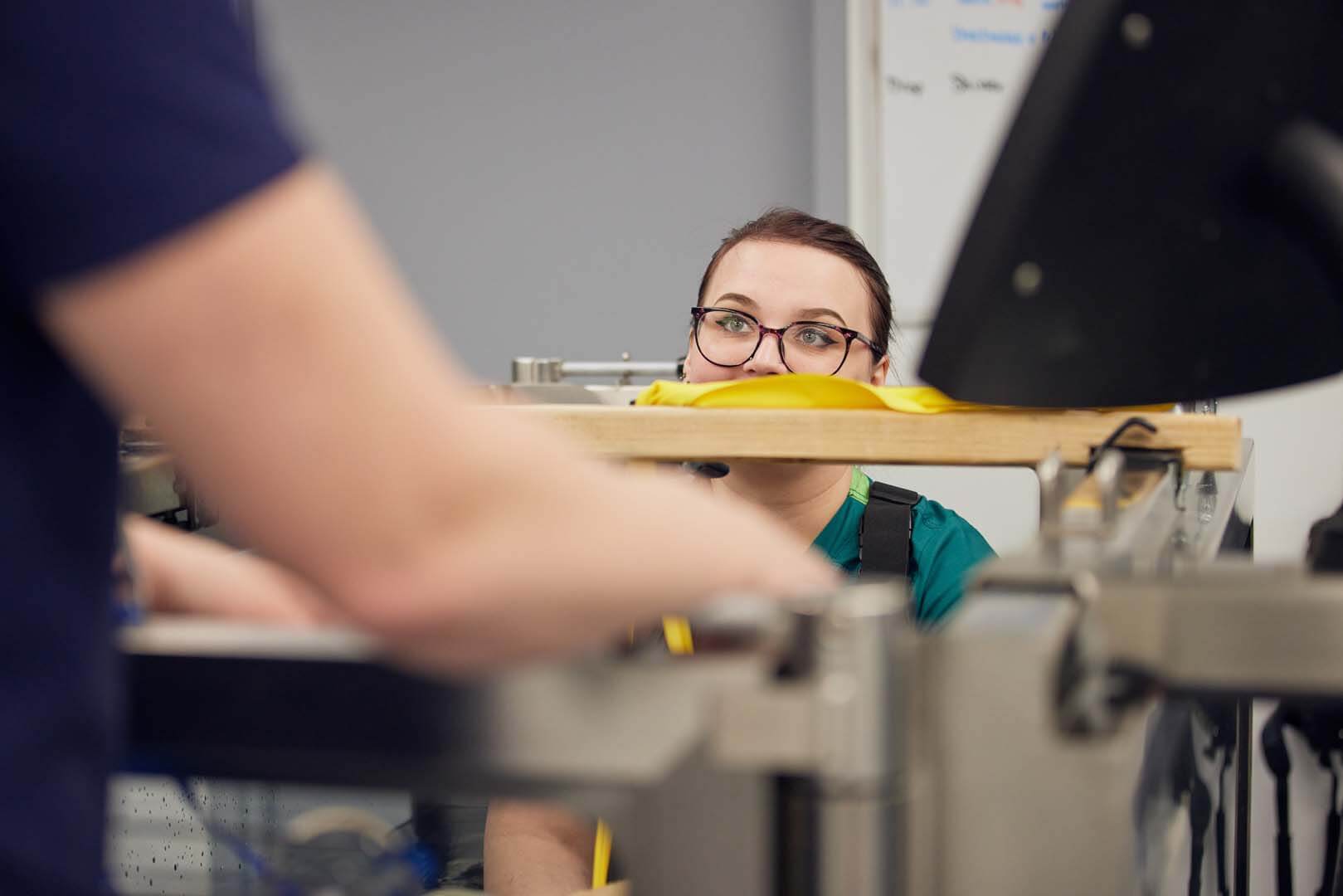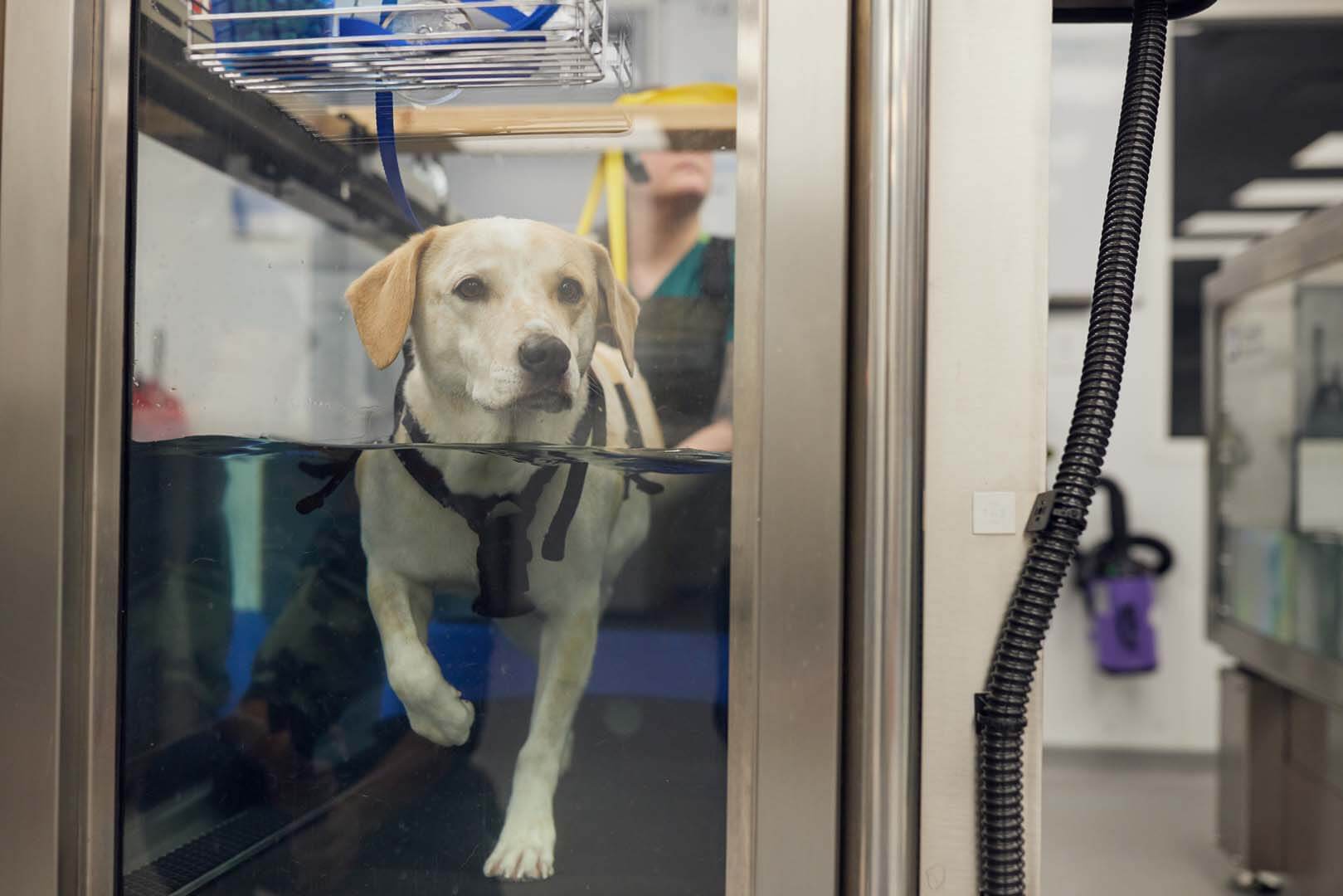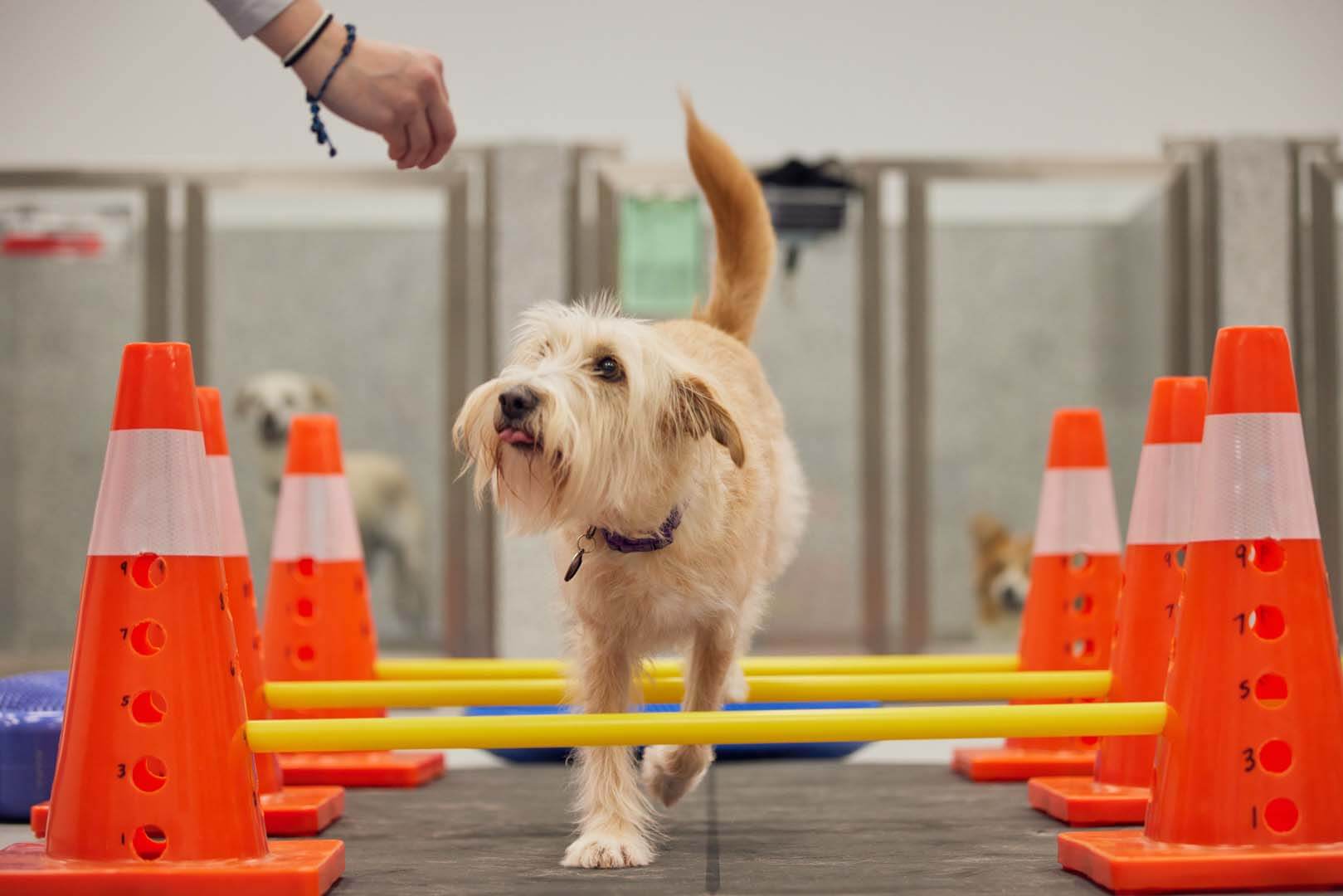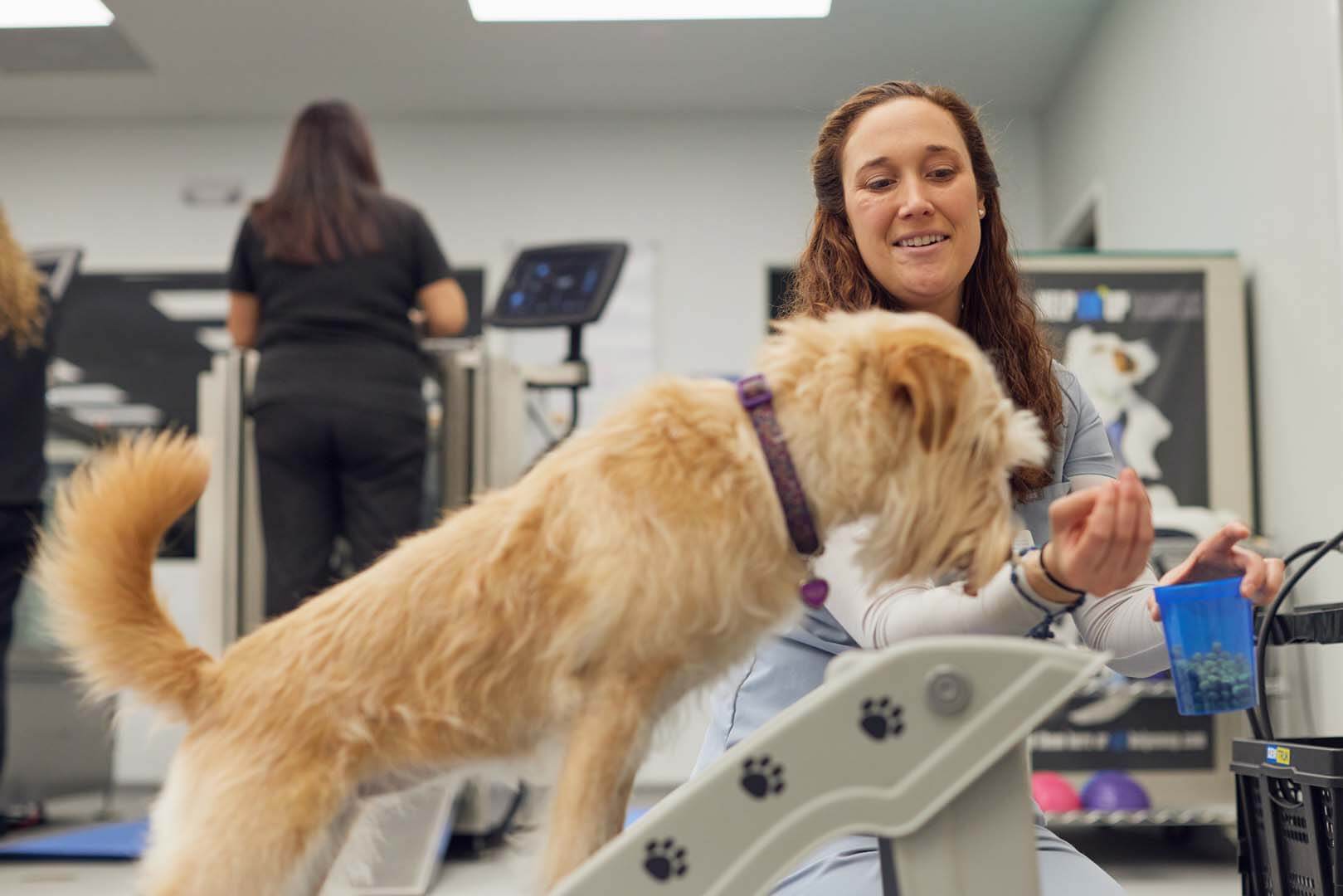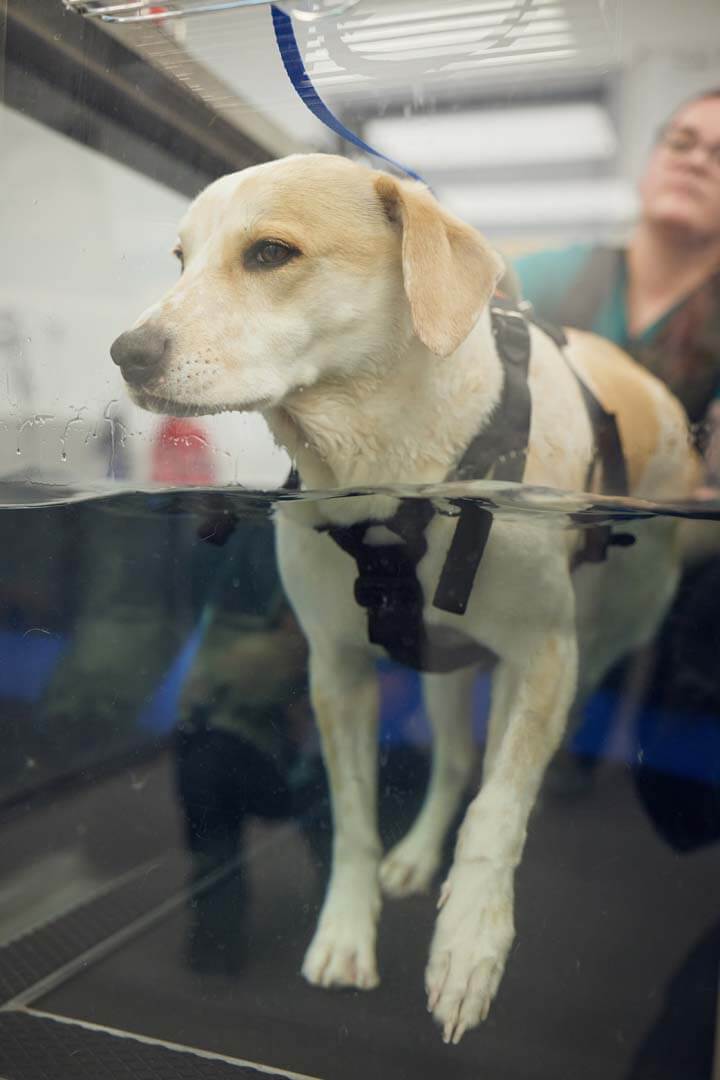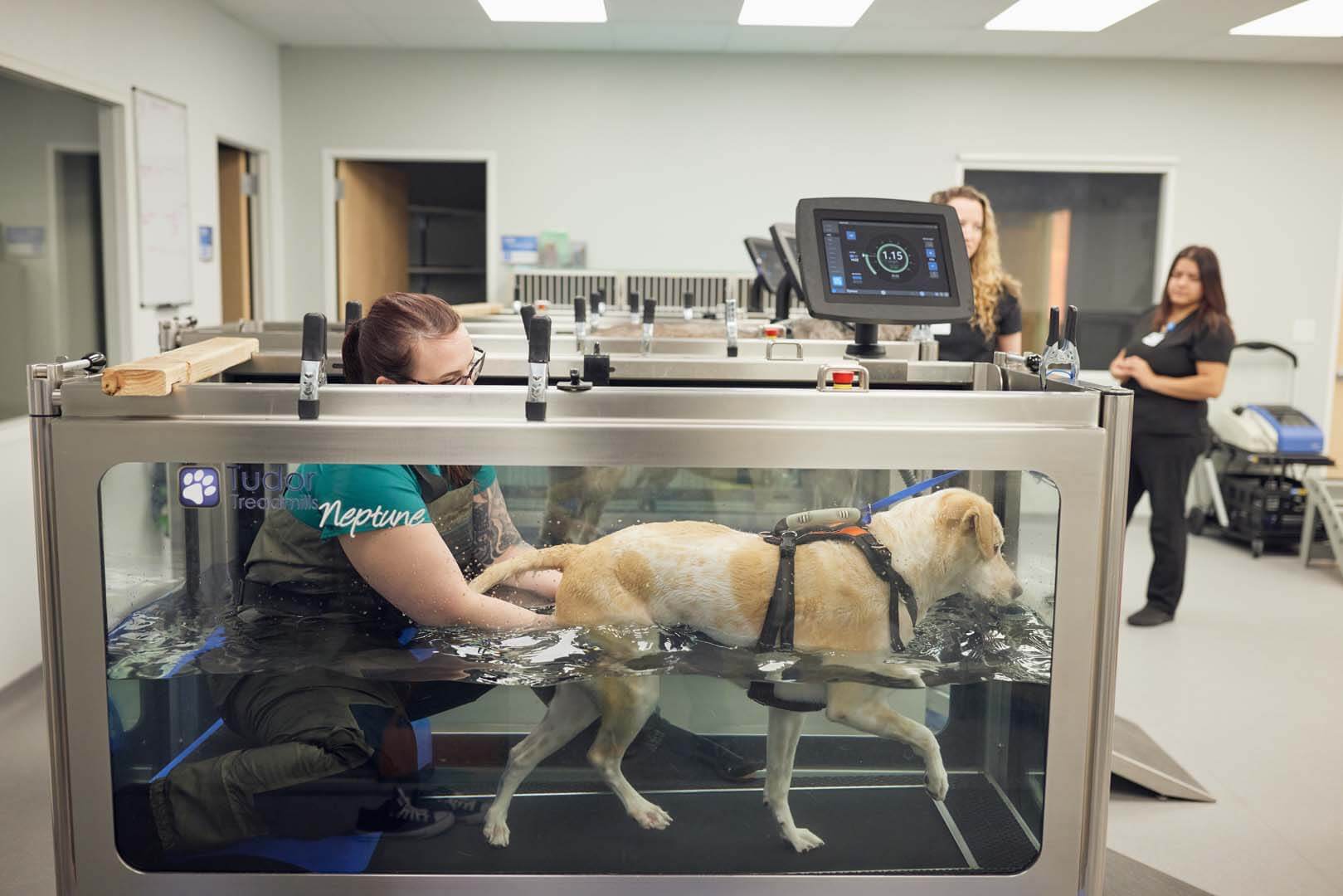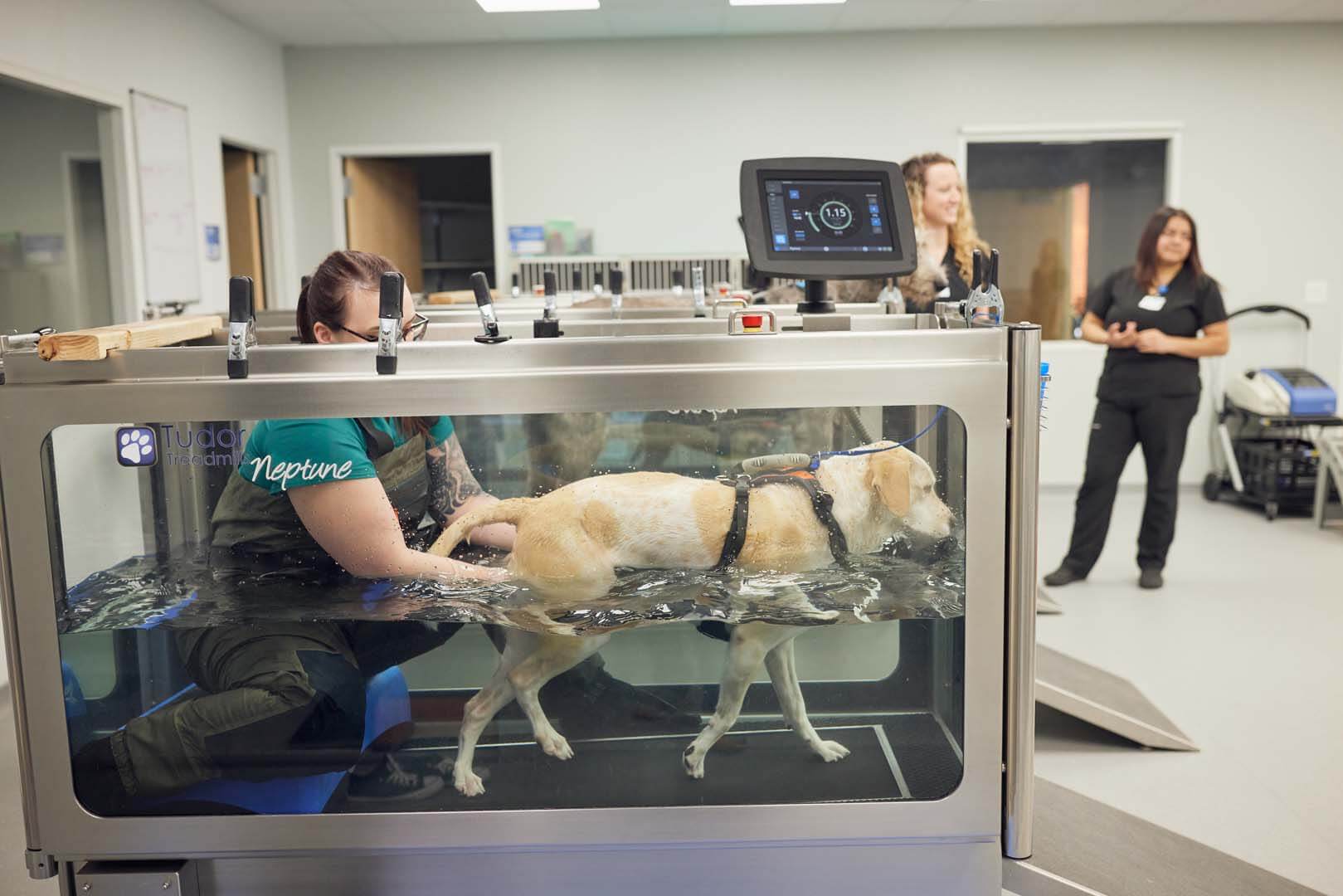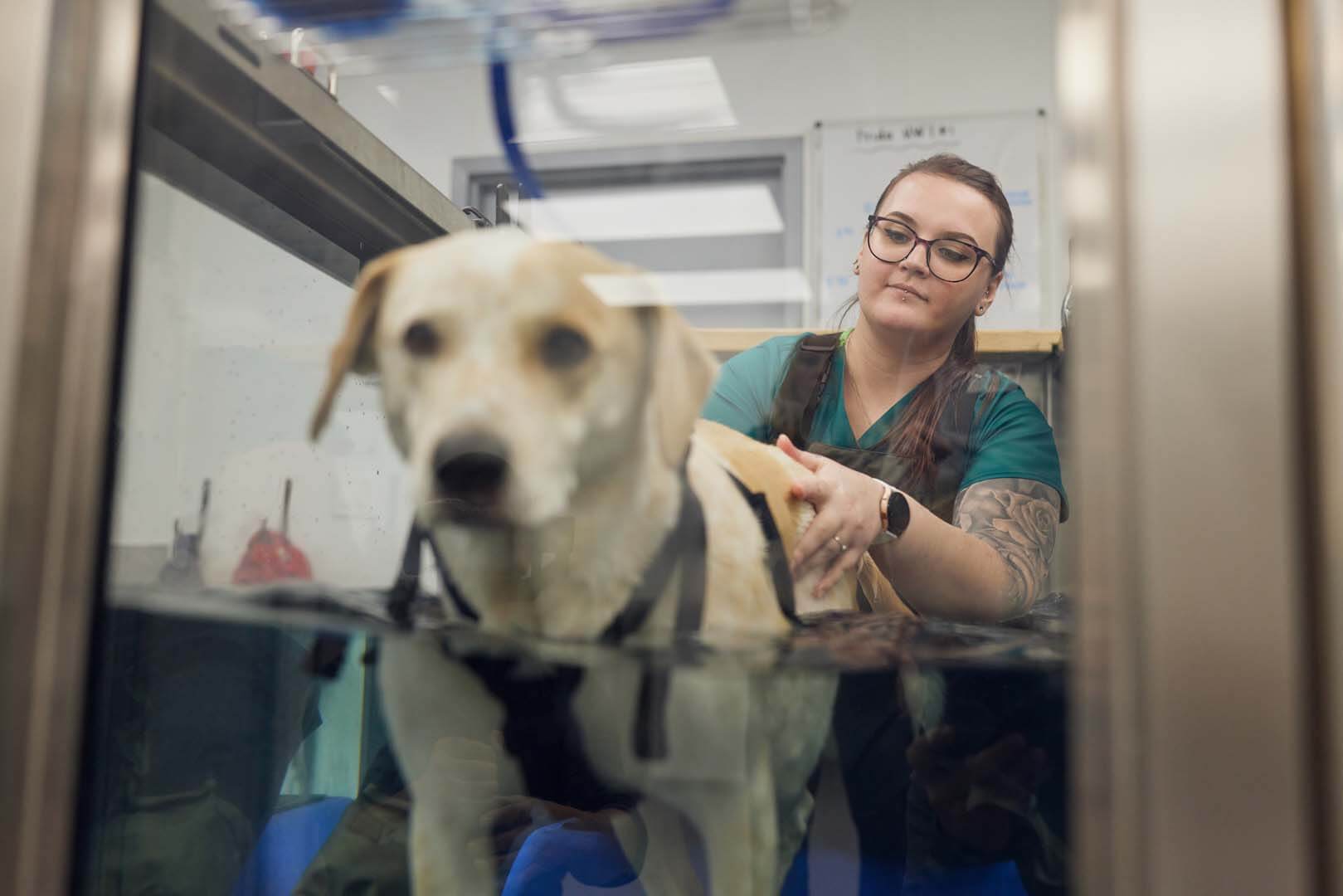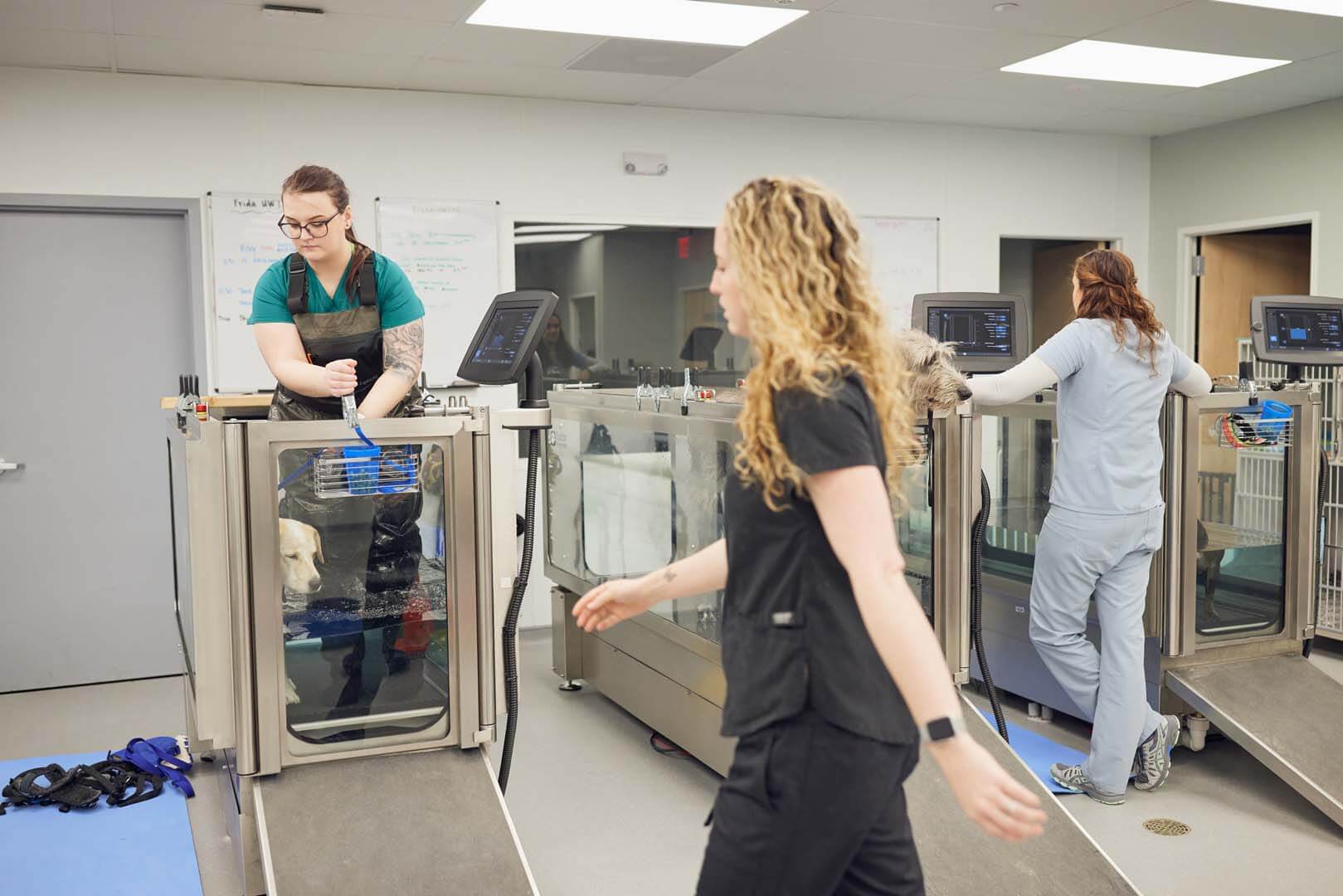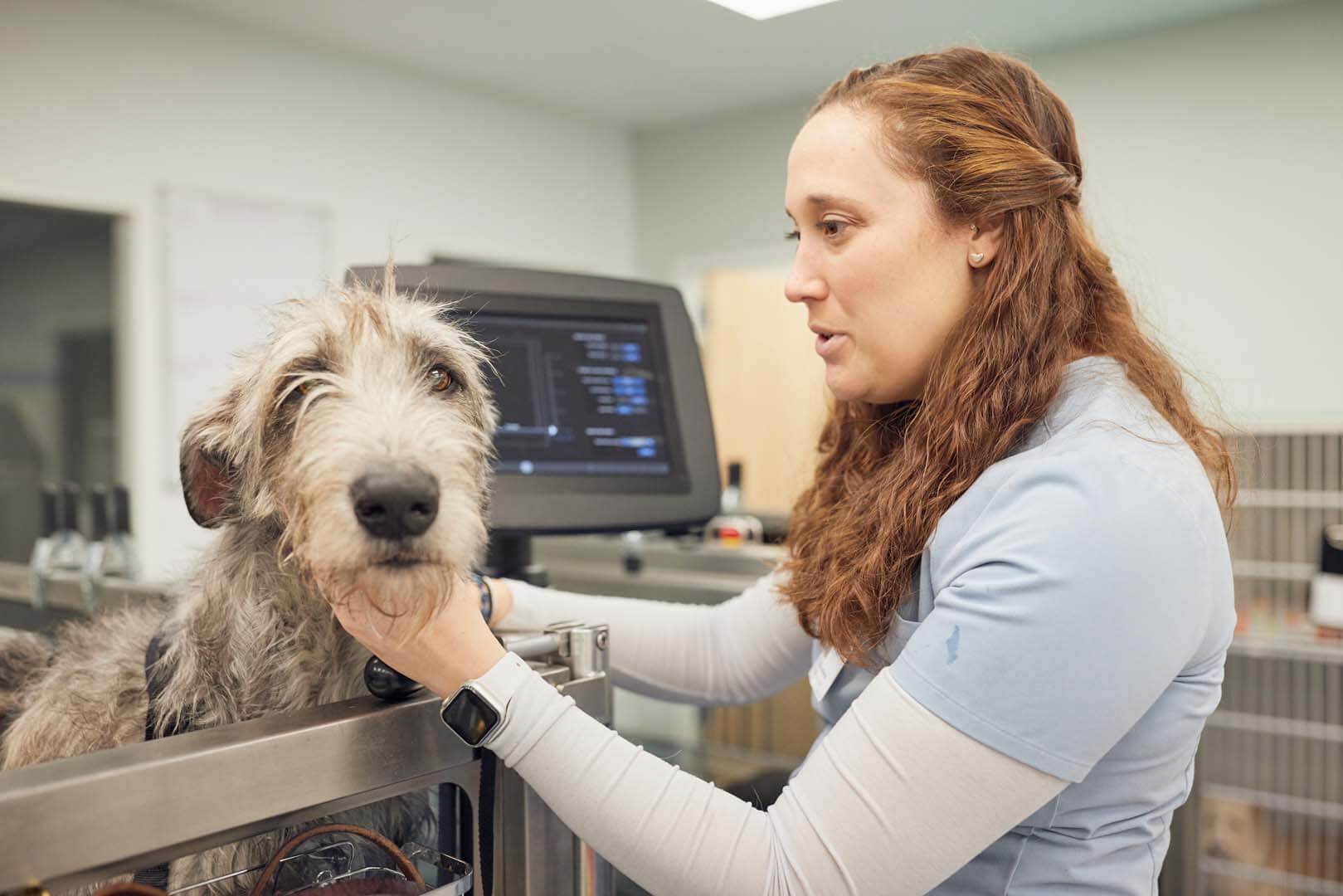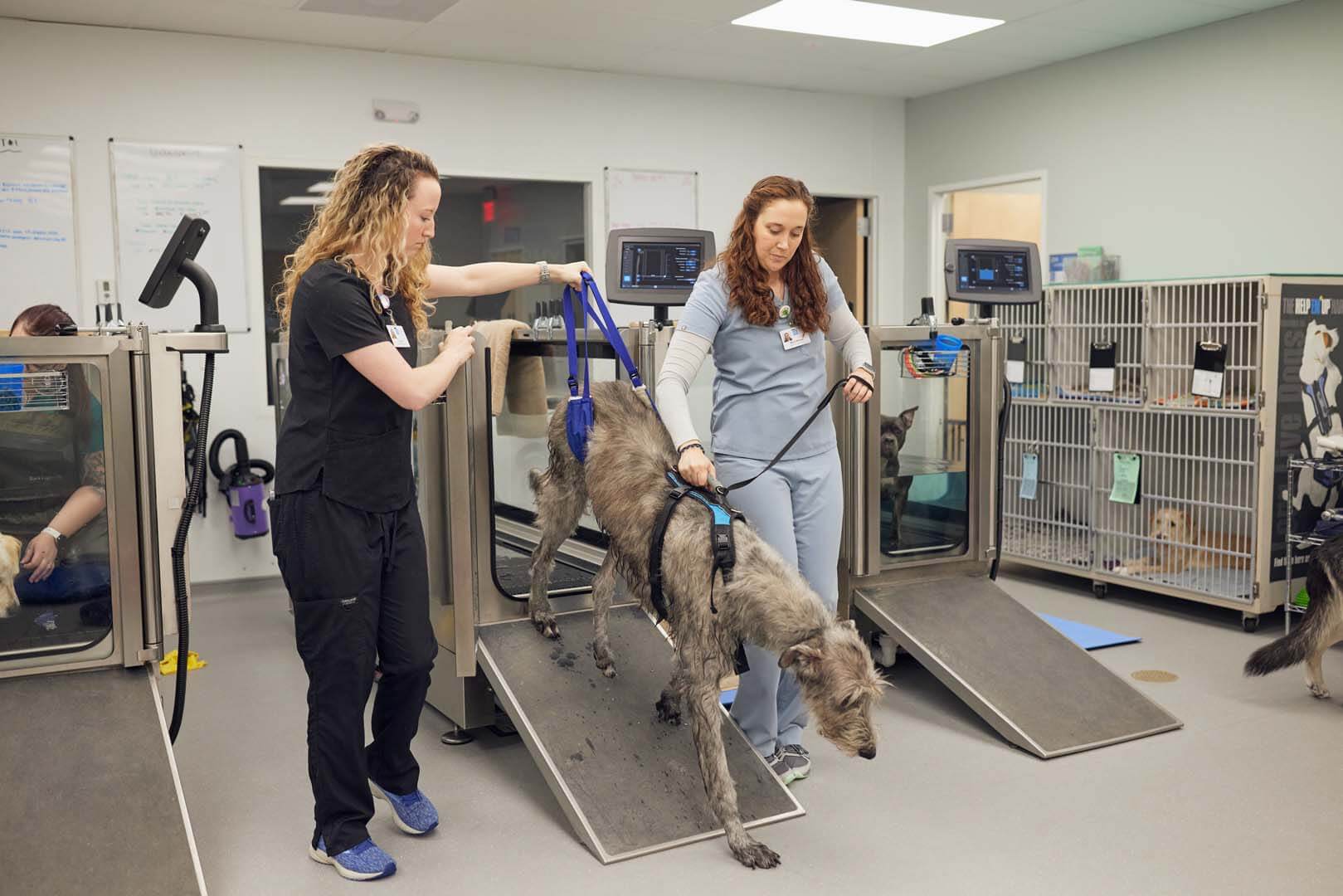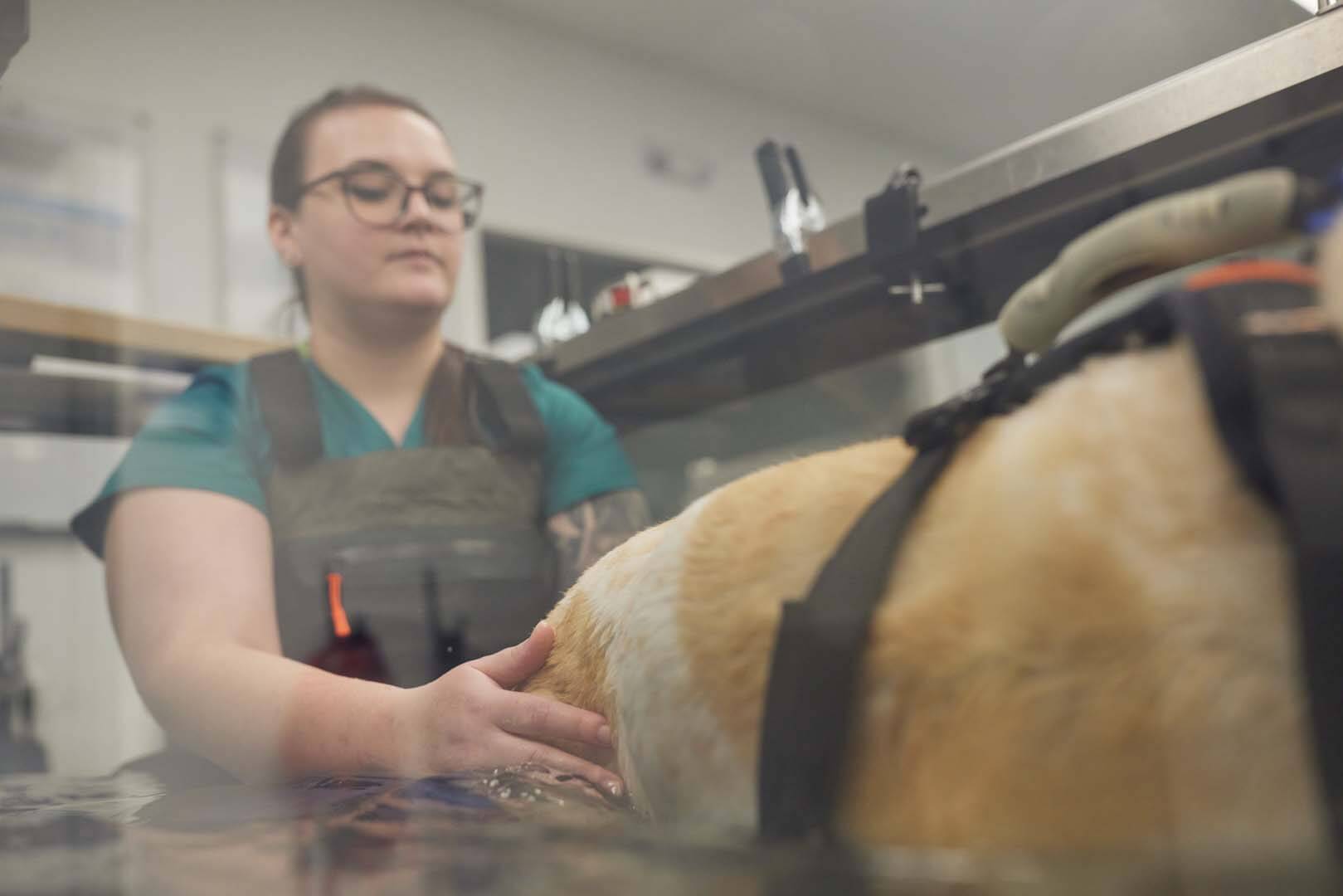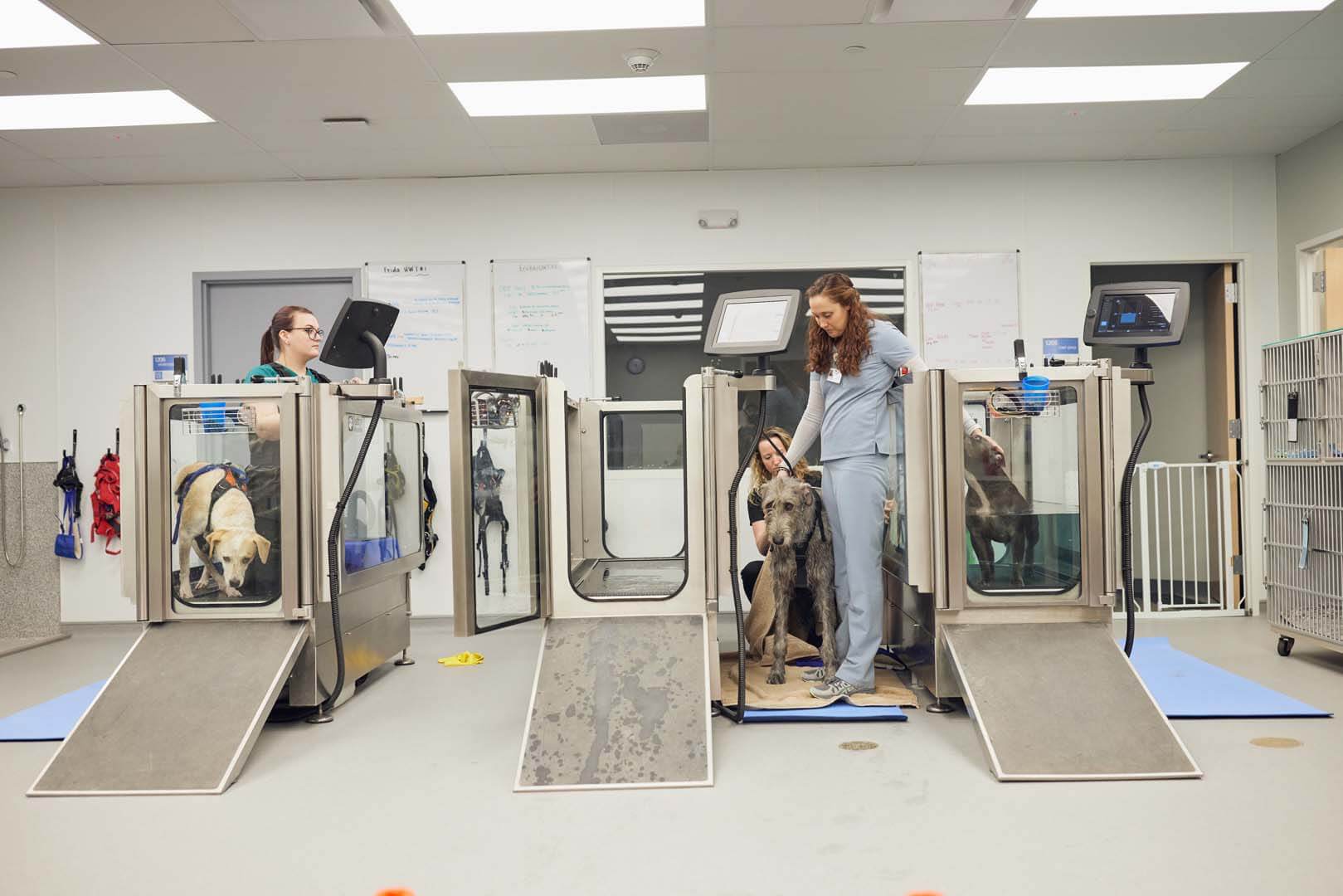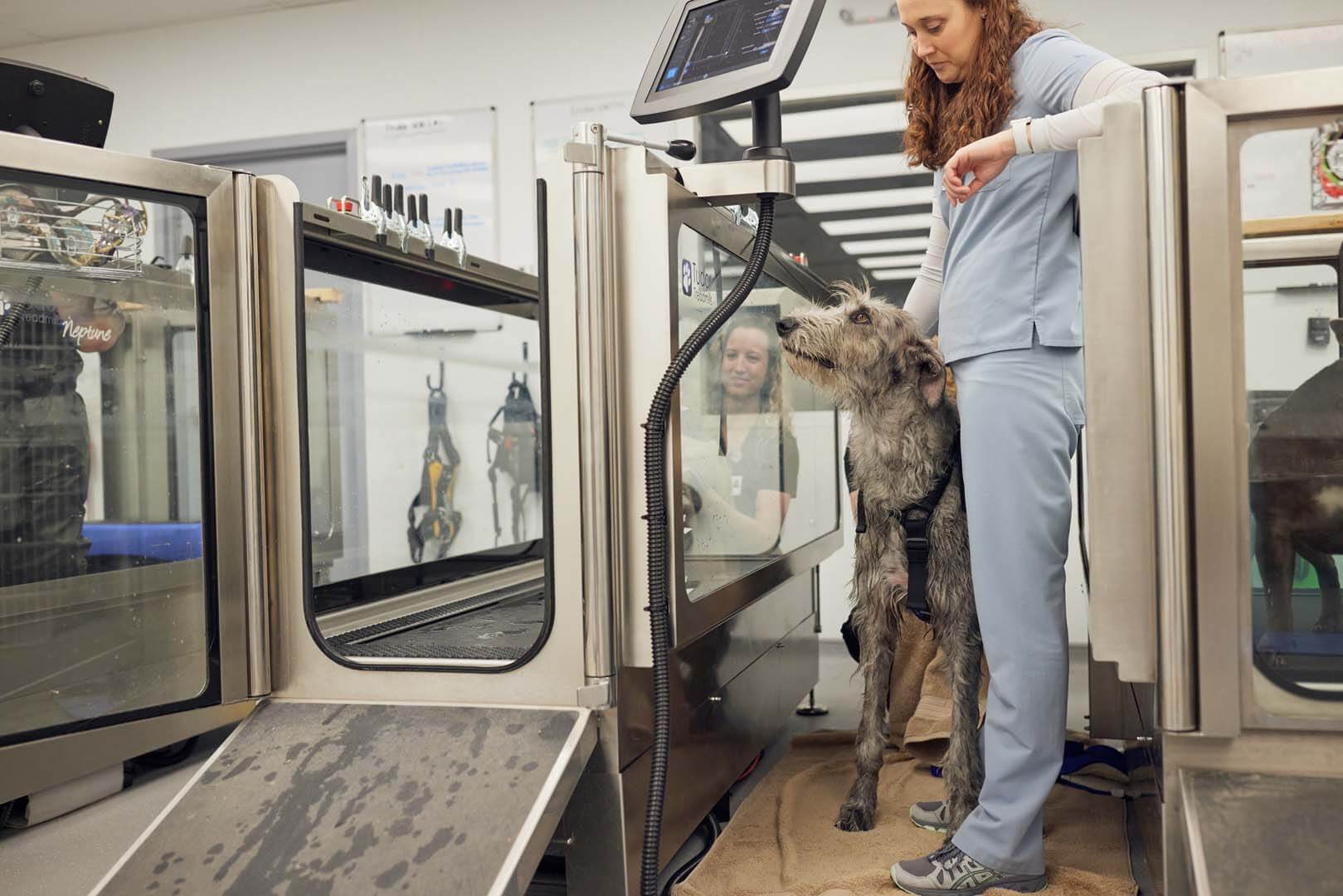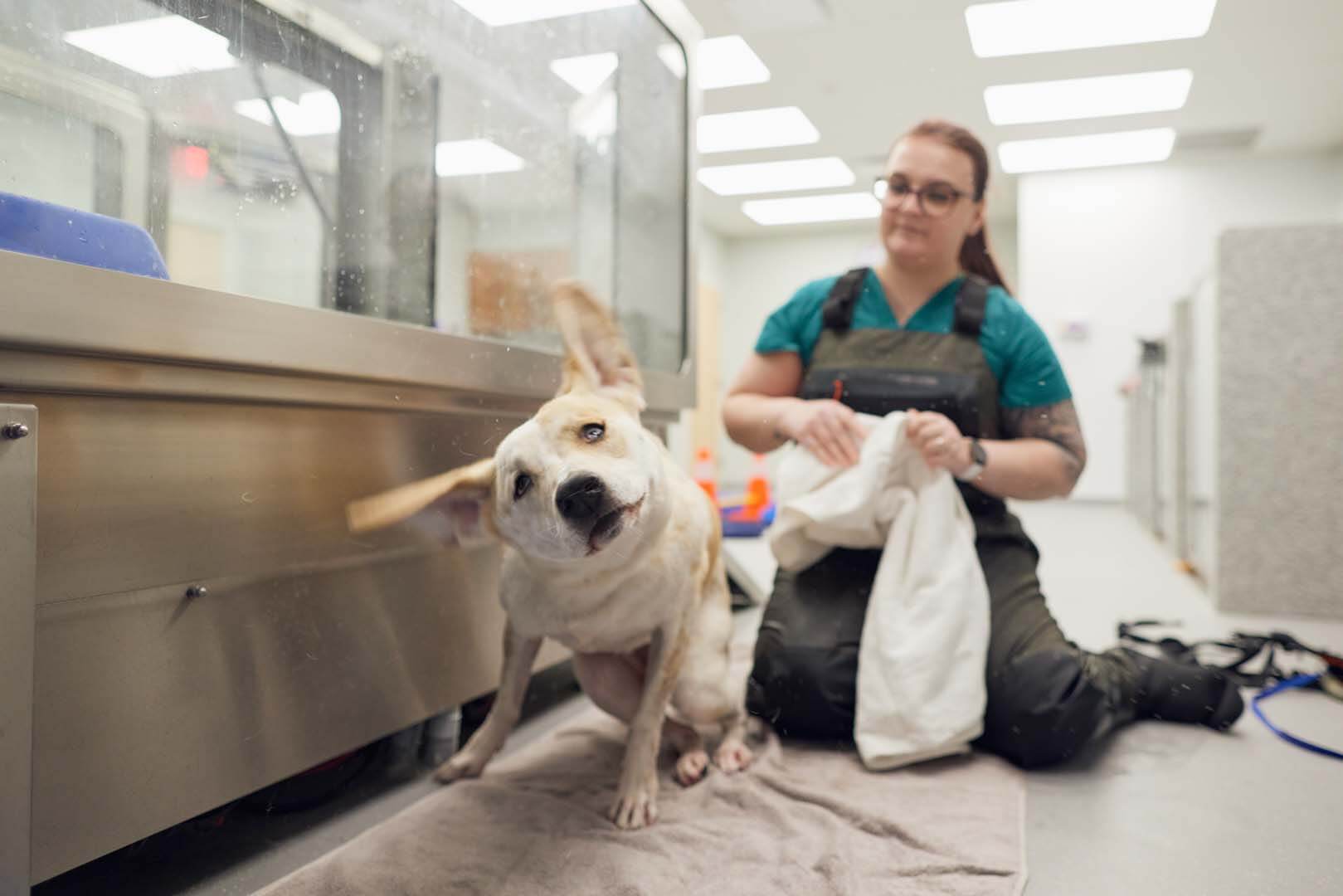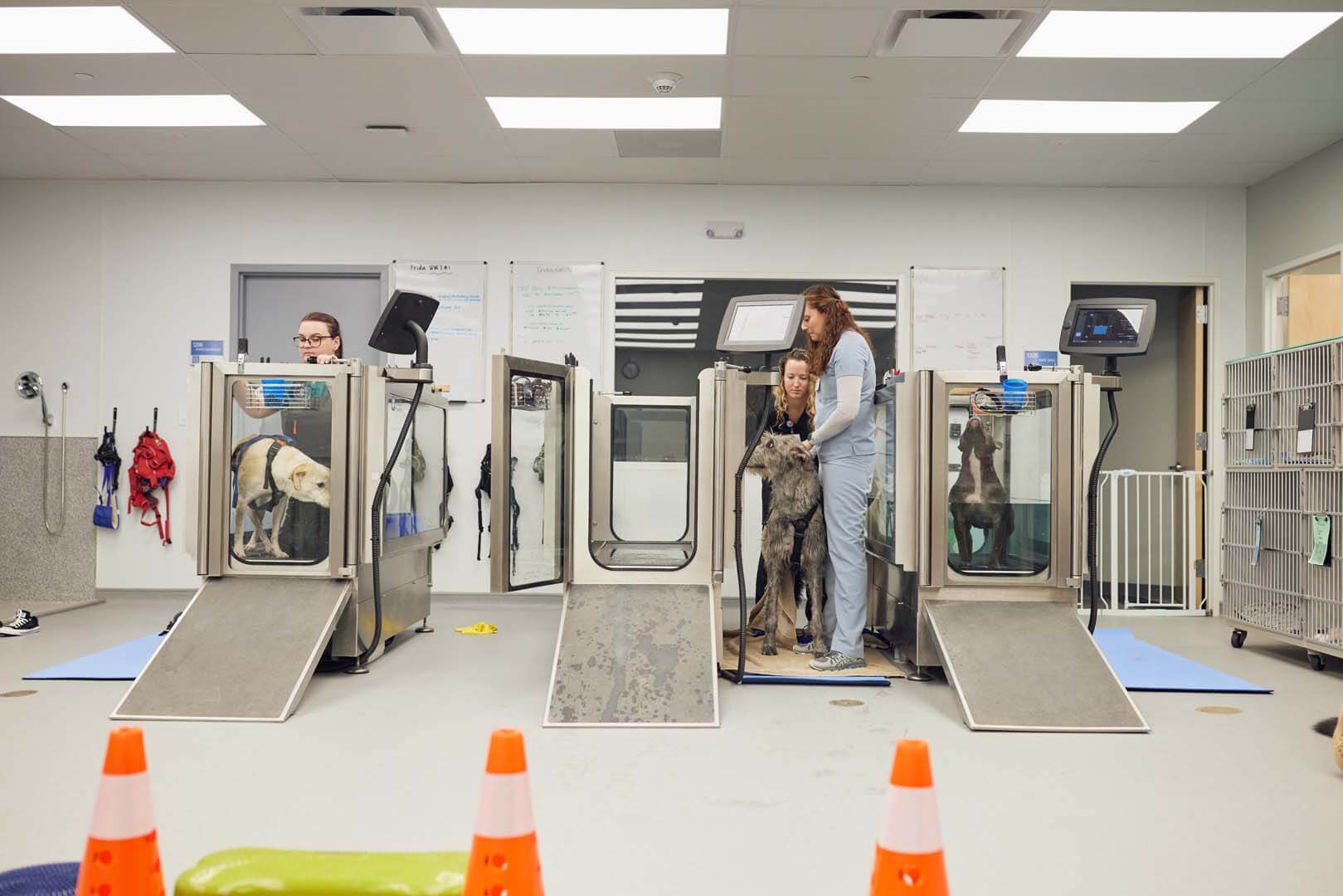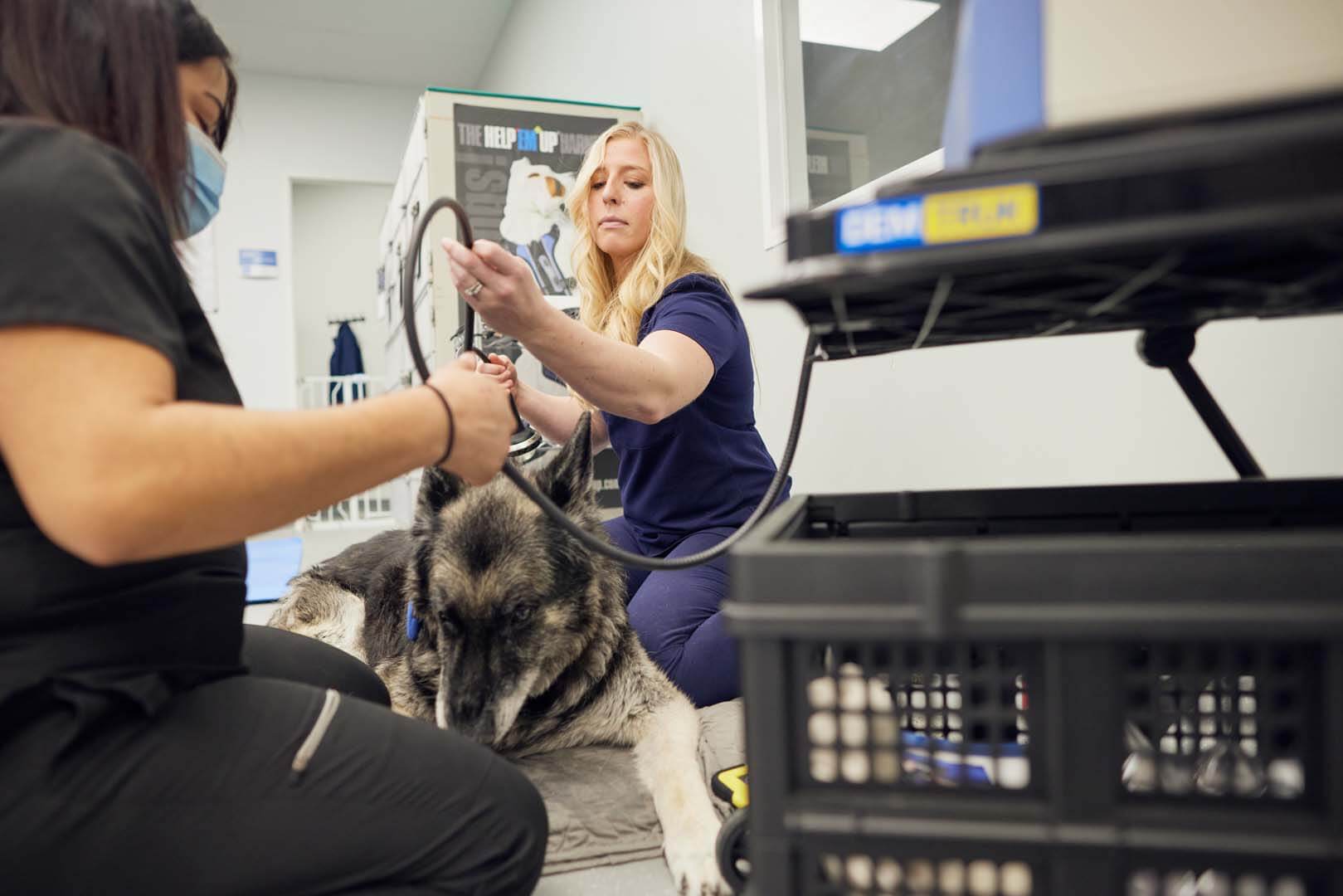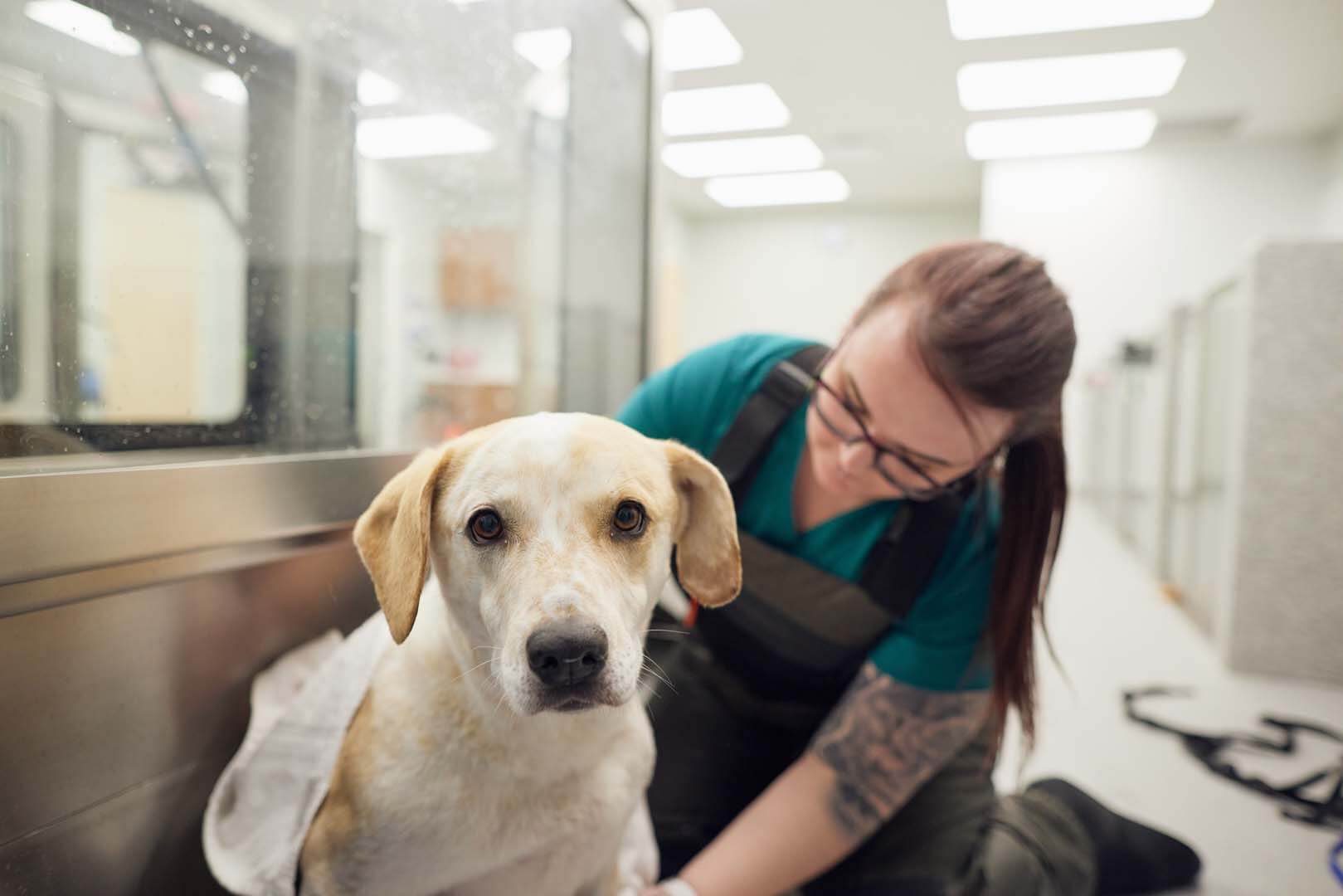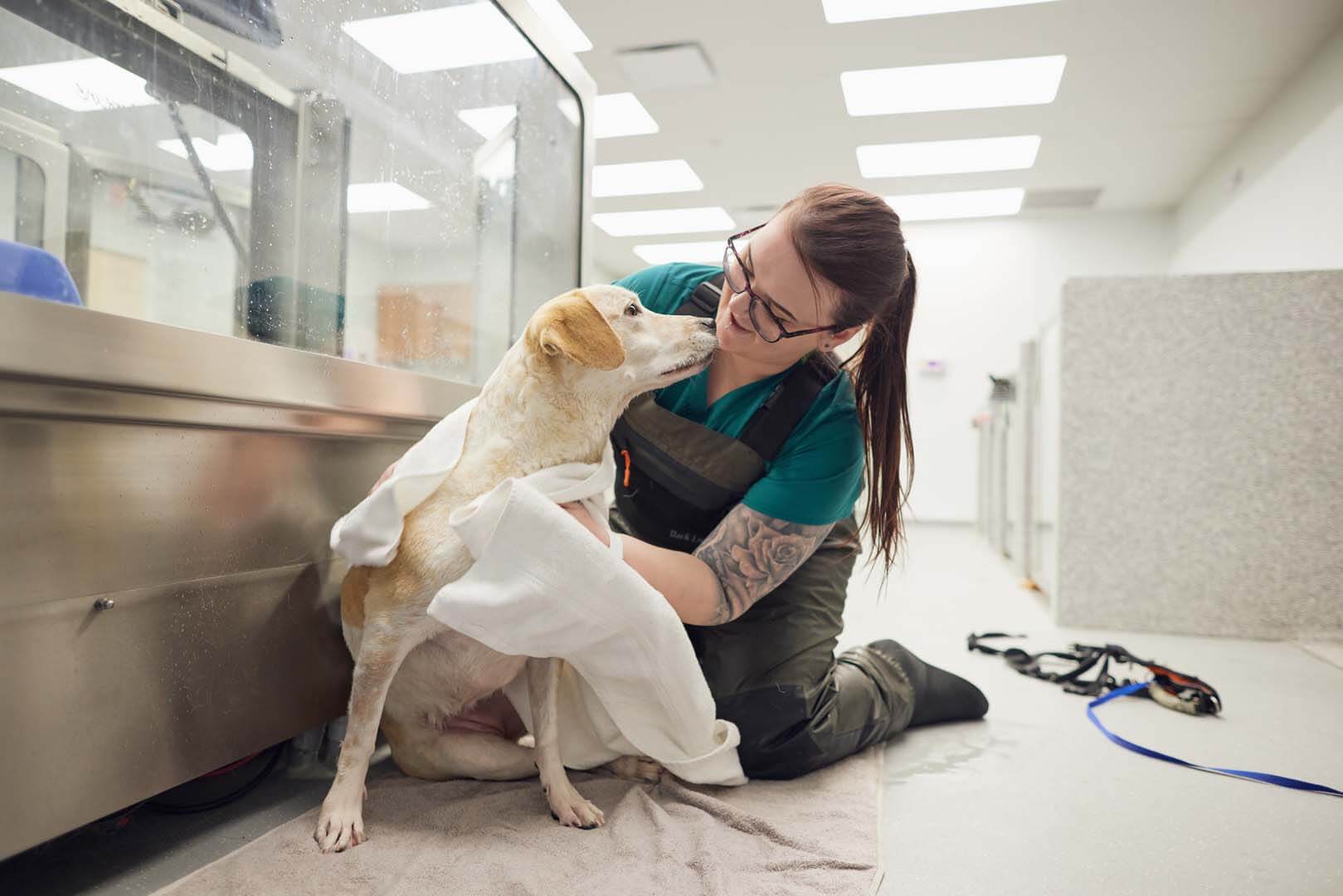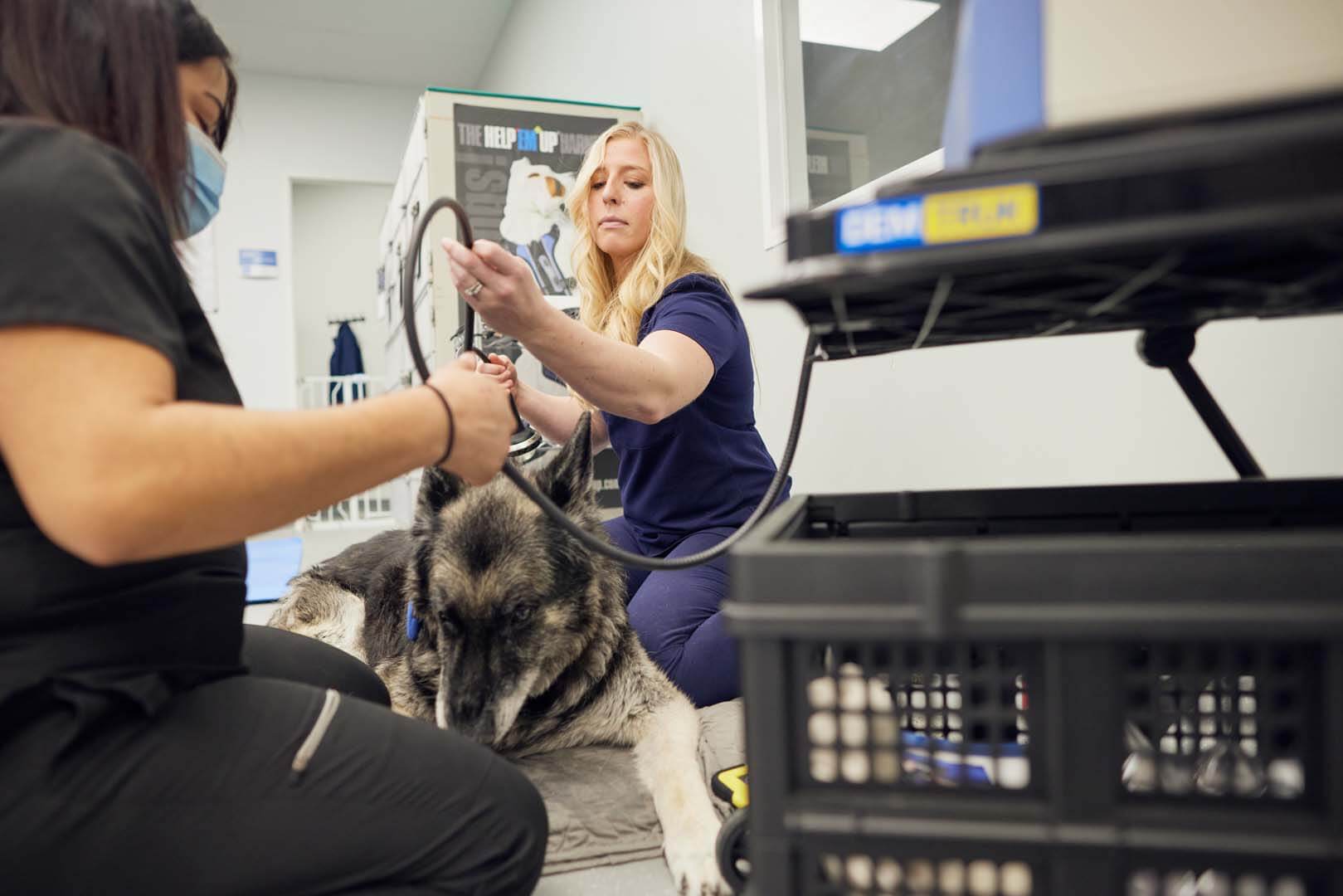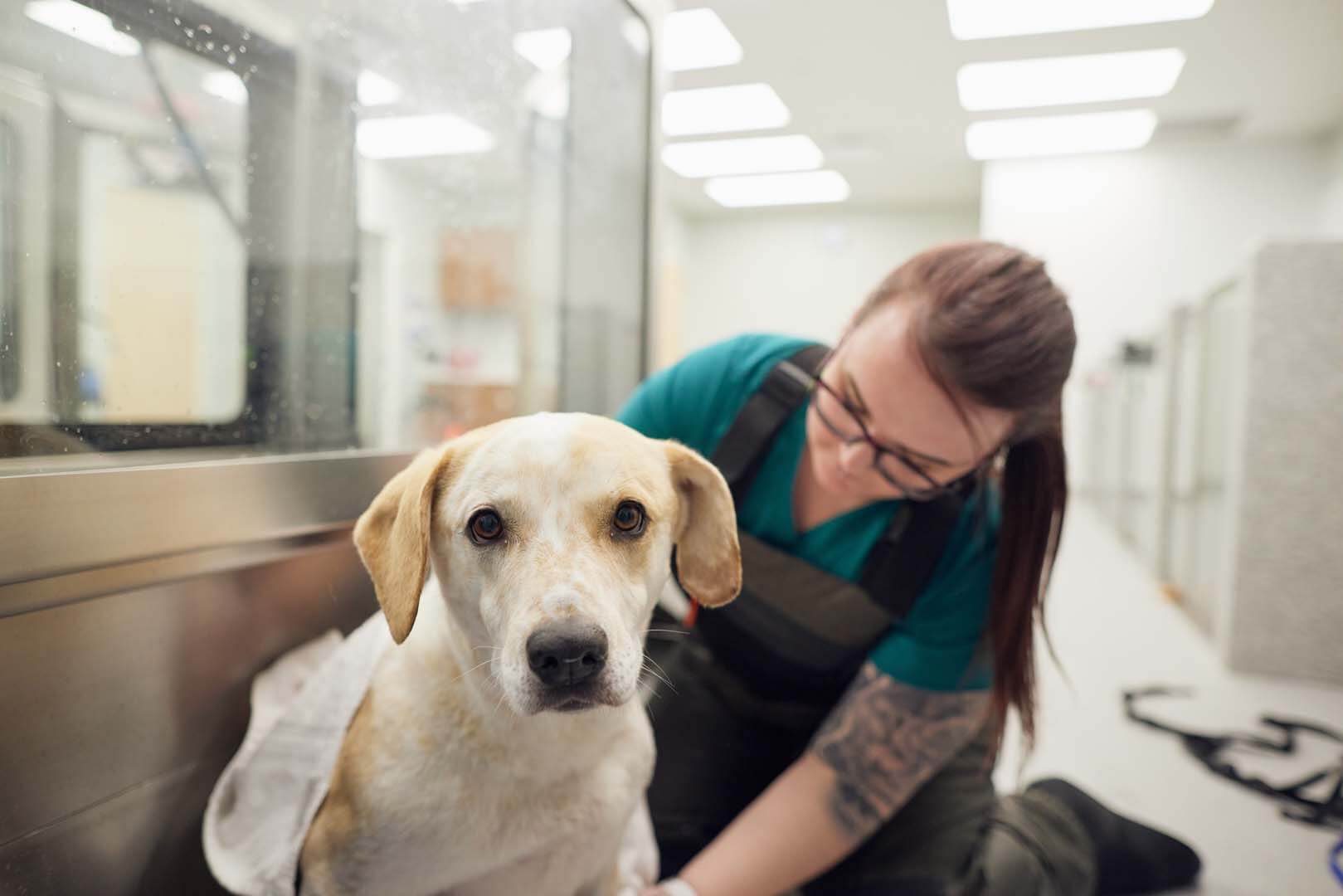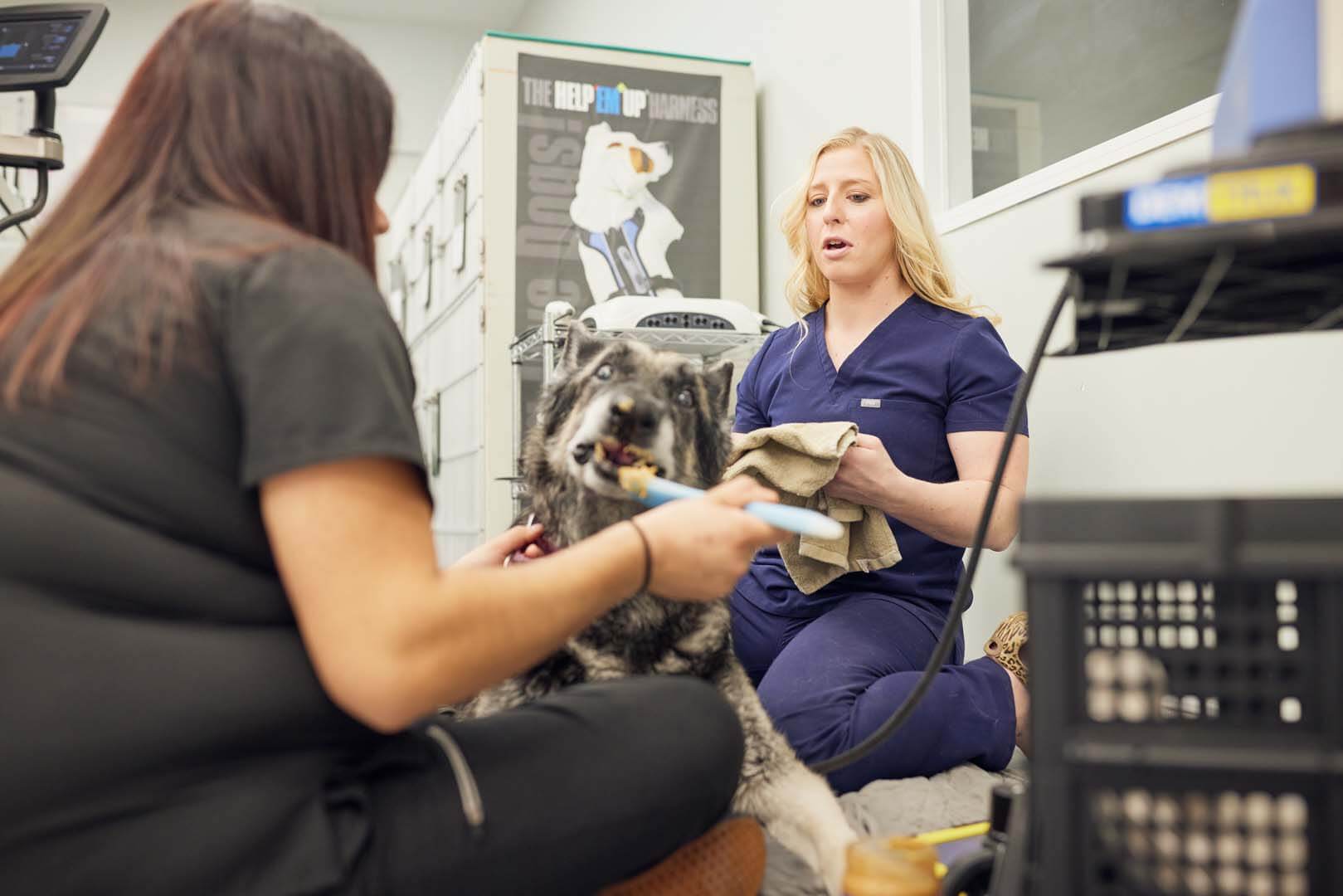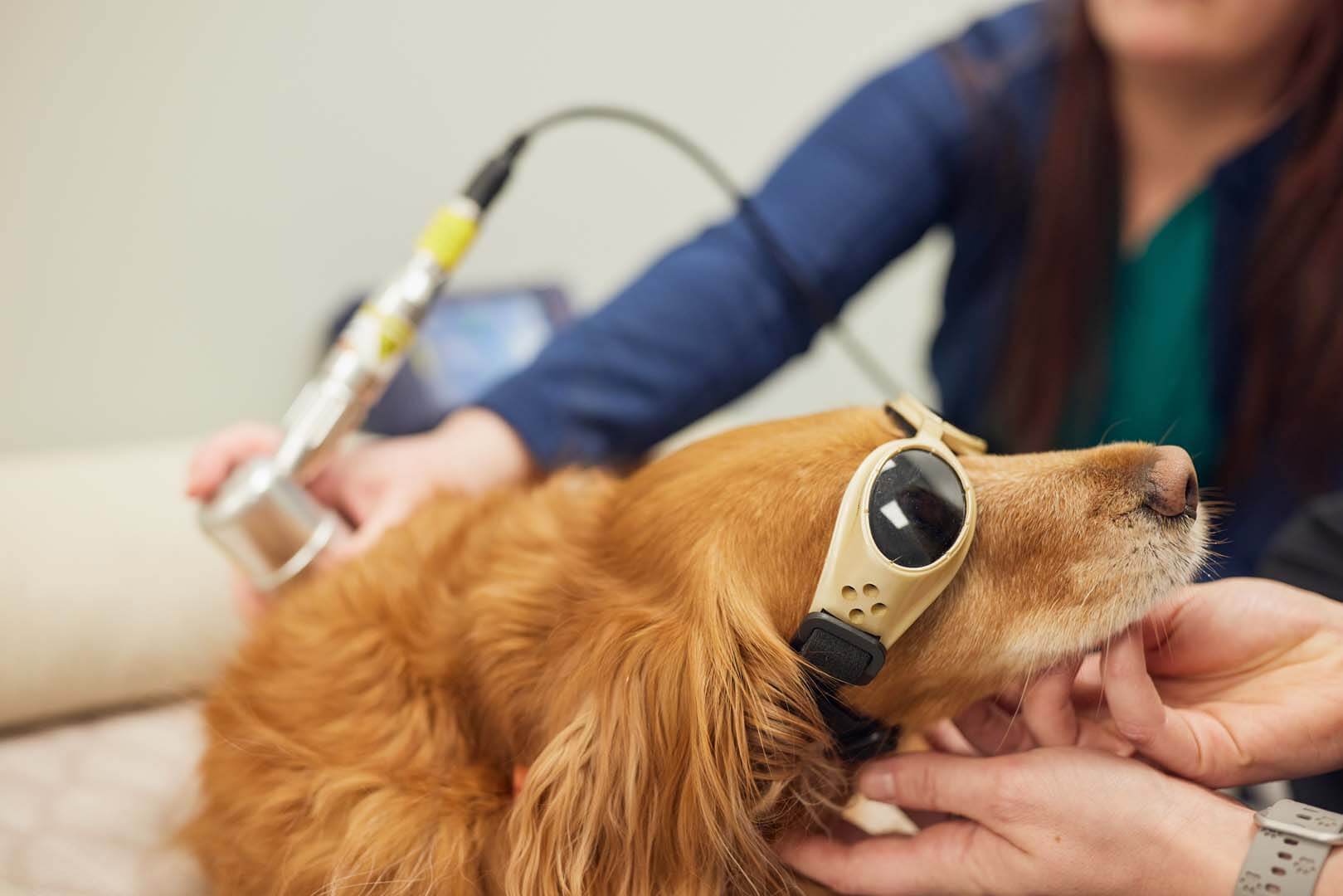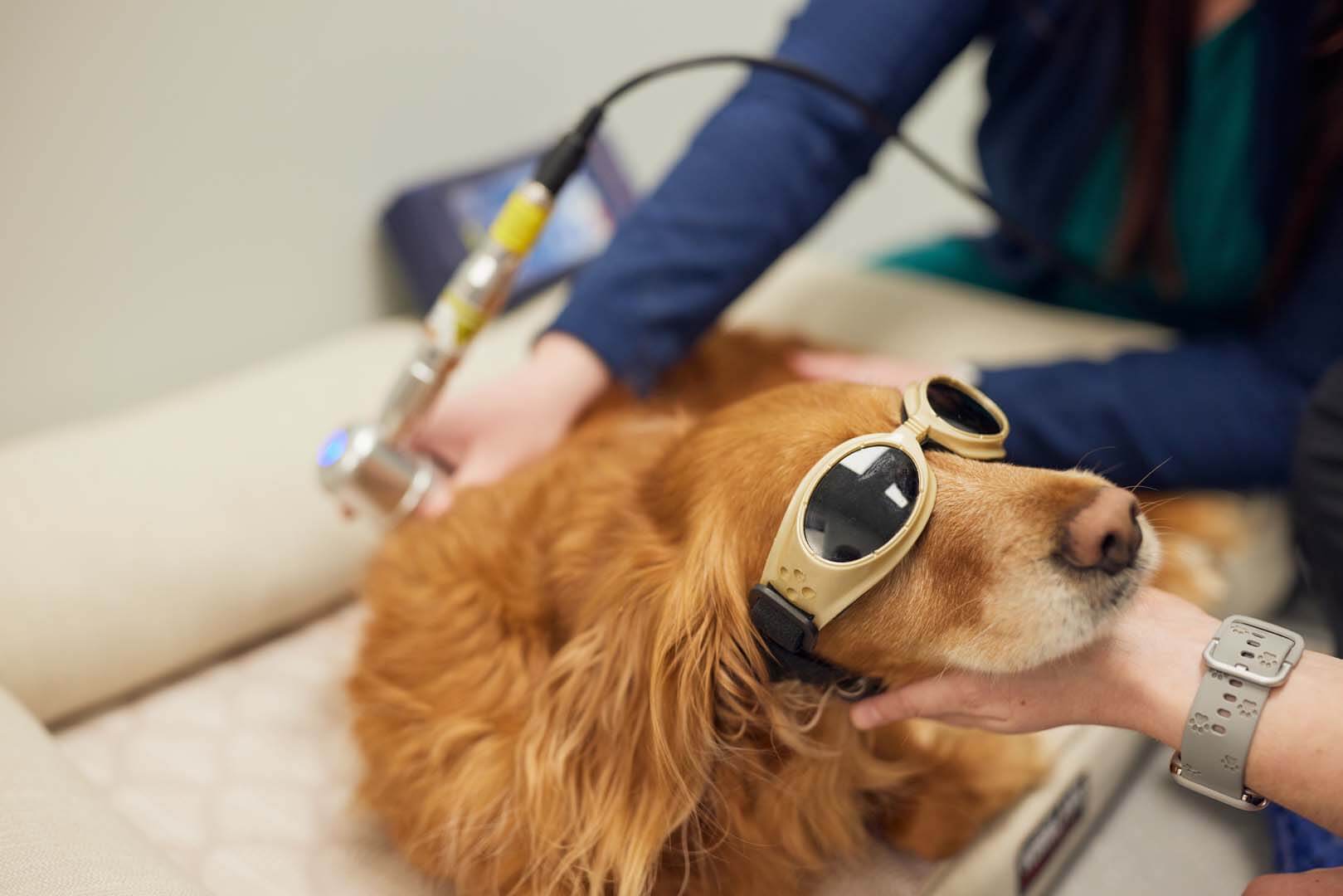 Hours of Operation: M-F 7:30am-5:30pm
To schedule appointments, please call 713-693-1111. You can also email us at info@gcvs.com.