Benefits Gulf Coast Veterinary Specialists Can Offer Your Pet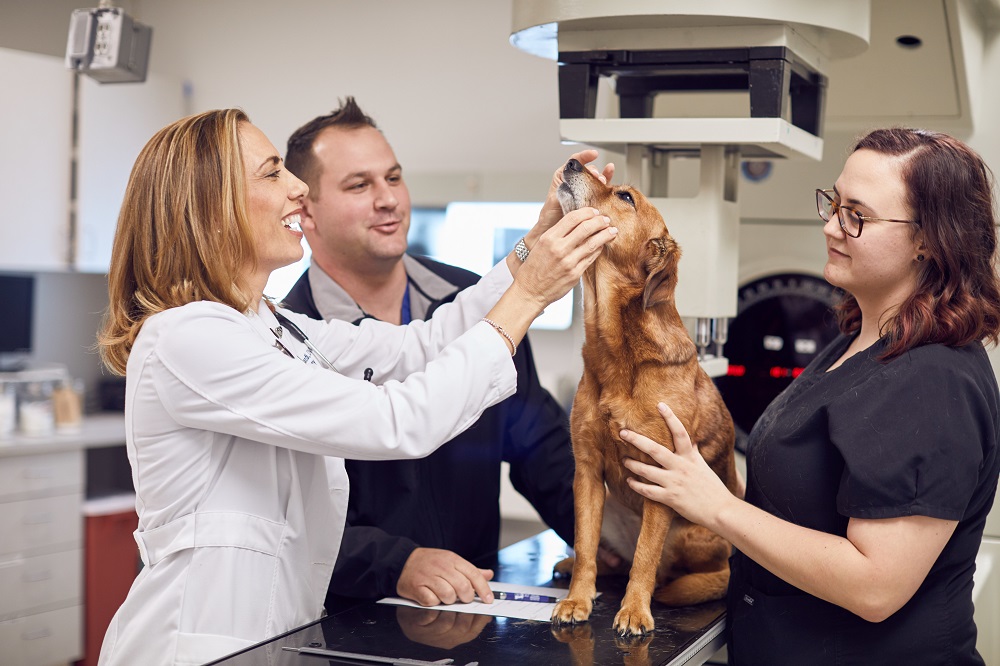 Your family veterinarian can handle many of your pet's general health care needs, such as vaccinations, routine dental care, and health monitoring. However, almost every pet will need the care of an emergency veterinarian or veterinary specialist at some point. Think of it this way—you visit a general practitioner for routine health care, but may also see specialists, such as a dermatologist, cardiologist, and podiatrist, for more specific medical needs. Your pet's body is as complex as yours, and pets can also develop complicated diseases, such as diabetes, glaucoma, and cancer. When your pet needs immediate emergency care, or your family veterinarian detects a health concern that requires specialized care, Gulf Coast Veterinary Specialists (GCVS) conveniently offers a number of resources in one location, with many benefits to you and your furry companion.
Veterinary emergency care for your pet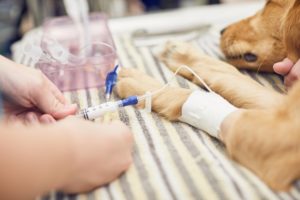 Nothing is more stressful than a veterinary emergency or a sick pet when your family veterinarian is unavailable. GCVS emergency service is available 24 hours a day, 365 days a year to provide immediate care for any emergency situation your pet develops. Our experienced emergency veterinarians will triage, stabilize, and monitor your pet, and then begin diagnostic testing to determine the cause of illness, and our critical care department can provide round-the-clock care to start him on the road to recovery and keep him comfortable. An advantage of an emergency service and veterinary specialists under one roof is that your pet can be easily transferred to the hospital department that can provide specialized care for his specific medical condition. Different departments can also collaborate on challenging cases, so a variety of veterinary medical experts may be focused on your pet. 
Veterinary specialists to treat your pet
A veterinary specialist is a veterinarian who, in addition to four years of veterinary school, has completed a one-year rotating internship, a one-year specialty internship, and a three-year residency, and has also been published and has passed the board certification exam for a total of nine years of education and training. Currently, the American Veterinary Medical Association (AVMA) recognizes 22 veterinary specialties. Veterinary specialists see only patients in their specialty, which means they have extensive experience treating patients who are in need of specialized care in their field. They also focus much of their continuing education in their area of care, which makes them experts in the cutting-edge diagnostics, treatments, and technology related to their specialty. 
Veterinary specialties available at GCVS include:
Advanced veterinary diagnostics for your pet
If your pet develops a complex disease, your family veterinarian may refer you to GCVS for advanced diagnostics that only a specialty hospital can offer, such as:
Ultrasound

Computed tomography (CT)

Magnetic resonance imaging (MRI)

Fluoroscopy

Endoscopy

Allergy testing

Cerebrospinal fluid (CSF) analysis

Electromyography

Bone marrow biopsy

Electrocardiography (ECG)

Echocardiography 
We strive to remain at the forefront of veterinary medicine, and are proud to offer state-of-the-art equipment that allows us to diagnose the most challenging medical cases.
Advanced veterinary treatment options for your pet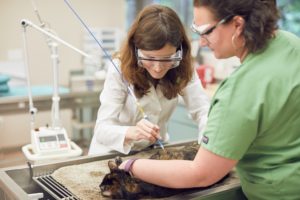 After making a diagnosis, our veterinary specialists will recommend the most up-to-date, effective treatment options for your pet's illness. Some cutting-edge treatments may require specialized equipment, medications, or expertise that is often only available at a large hospital with veterinary specialists, such as:
Blood transfusions

Hyperbaric oxygen therapy

Veterinary physical rehabilitation

Chemotherapy

Radiation therapy

Complex surgeries

Minimally invasive surgery

Root canals
At GCVS we don't replace your family veterinarian—we act as an extension of their care throughout your pet's illness, from diagnosis to cure. We will communicate with them regularly while your pet is in our care, and in some cases, we may transfer your pet back to your family veterinarian's hospital for the remainder of his medical care.  
GCVS is one of the largest, most respected veterinary hospitals in the country, but we remain focused on one thing—your pet. Our mission is to provide specialized care, in partnership with the veterinary community, to help families with pets. Our extensive experience and expertise allow us the unique opportunity to provide your pet with the most advanced, comprehensive specialty and emergency care available. 
If you would like to learn more about GCVS,
contact us
, or ask your family veterinarian how we can partner with her to provide the most advanced care for your pet.