7 Tips for Choosing a Pet-Safe Halloween Costume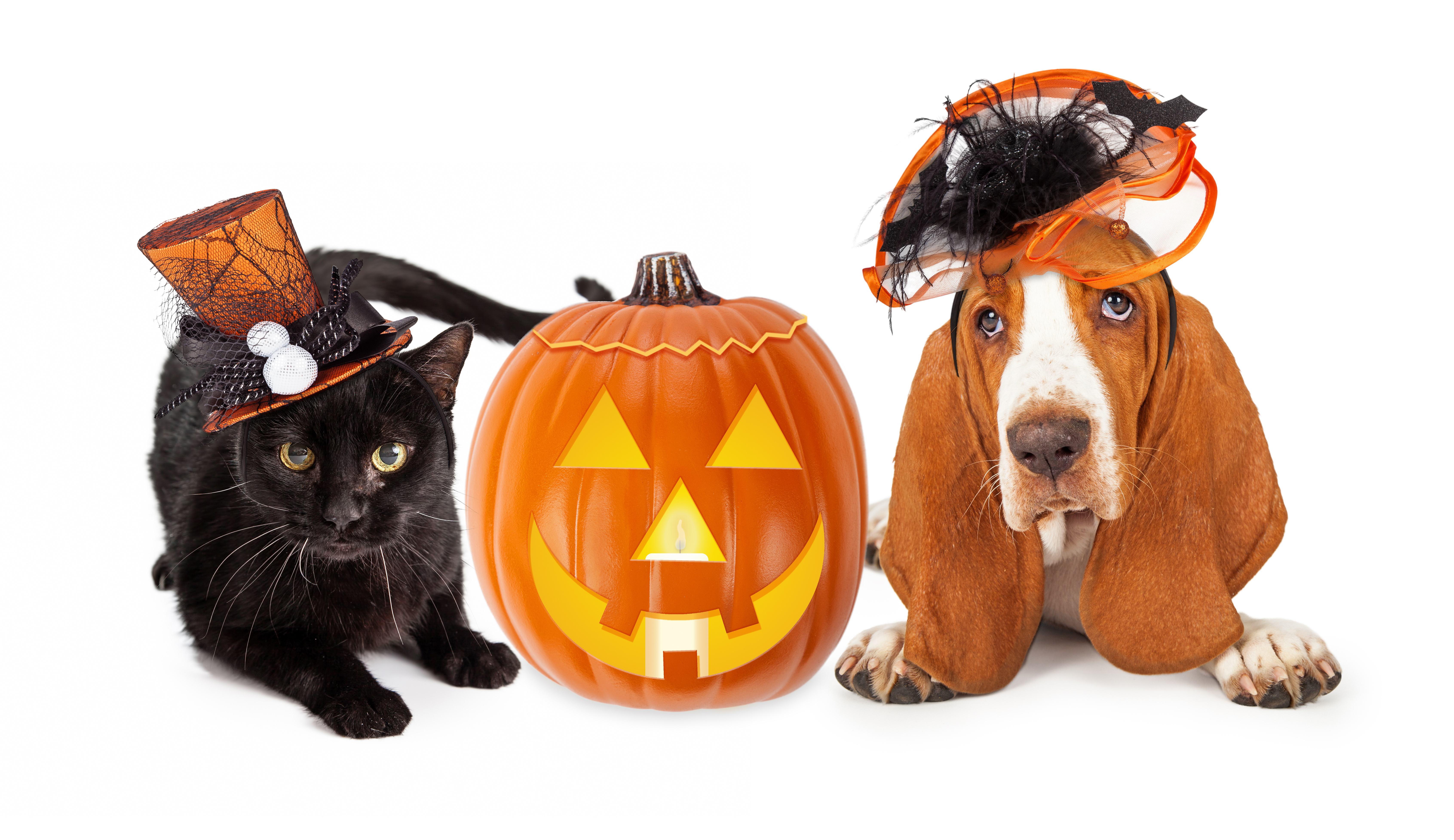 The weeks leading up to Halloween are all about choosing the perfect costume for trick-or-treating or your neighborhood Halloween party. You likely put as much thought and effort into your pet's costume, but keep in mind that her safety should always come first. You may have your heart set on dressing Fluffy as a pirate, but if the costume doesn't fit her correctly, has pieces that can pose a hazard, or if she cowers when she tries it on, you will need to keep looking. Follow these safety tips to ensure your pet doesn't have a Halloween costume disaster.
Tip #1: Ensure your pet's costume does not fit too tightly
A too-tight costume can interfere with your pet's normal movement and function. Try the costume on your pet, and ensure you can easily insert your hand between the fabric and her body. A costume that is too snug around your pet's chest could hinder normal breathing, and cause anxiety or inadequate oxygen intake. Tightness around your pet's legs may interfere with her ability to walk comfortably. 
Tip #2: Ensure your pet's costume is not too loose
In avoiding an overly tight costume, also take care to avoid choosing one that's too loose. Material or costume parts hanging from your pet's costume can cause her to trip and fall. Similarly, avoid costumes with parts that drag on the ground or trail behind. Take particular caution with older pets or pets with a physical disability, who may already have an unsteady gait or unsure footing. A fall could easily break a bone or dislocate a joint. 
Tip #3: Stay away from costumes with pieces your pet can chew off
Buttons, bows, and ribbon may add to a costume's flair, but they also add potential for a foreign-body ingestion if your pet can chew off such loose items. A foreign object can cause inflammation as it travels through your pet's gastrointestinal tract, or become lodged in her stomach or intestines and become a life-threatening surgical emergency. Foreign-body surgery is invasive and expensive, so if your pet likes to chew on things, stick to a simple costume without adornments. 
Tip #4: Avoid masks that may interfere with your pet's vision
Your pet will probably not enjoy having a mask placed over her face, but more importantly, a mask can interfere with her vision. A pet who cannot see well will be at risk of stumbling and falling, or wandering into the path of an oncoming car. Your pet may also startle easily if a mask impedes her peripheral vision and she cannot see people approaching. A mask with a chin strap that fits too tightly can also compress your pet's airway.
Tip #5: Say "No" to glow sticks
Glow-in-the-dark sticks, necklaces, and other accessories are filled with a bitter liquid that contains dibutyl phthalate, or DBP. One bite can easily puncture the plastic tubing, and although DBP is nontoxic, its bitter taste can cause profuse drooling, gagging, retching, and vomiting. If the chemical contacts your pet's skin and eyes, it can cause irritation and a stinging sensation. Don't put glow accessories on your pet, and keep kids' glow jewelry out of reach.
Tip #6: Put your pet's comfort first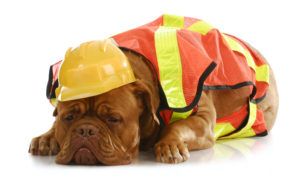 Before Halloween day, try your pet's costume on and let her wear it for a while. If she is obviously uncomfortable or hangs her head in embarrassment, the costume may not be a good idea. Never make your pet wear a costume that causes obvious discomfort. Instead of the entire costume, choose an accessory or two, or stick with a simple bandana. 
Tip #7: Don't forget your pet's leash
You may not consider a trusty leash part of your pet's costume, but it's the most important piece of her ensemble. Loud noises, creepy costumes, and flashing lights can make Halloween night a scary experience, and if your pet is suddenly startled, she may run off and get lost or, worse, hit by a car. Don't leave home without a leash, whether or not it matches the rest of her get-up. Better yet, have your family veterinarian implant a microchip under your pet's skin for permanent identification in case she does get away. 
If you have questions about choosing a pet-safe Halloween costume, consult your family veterinarian.