This Hospital Gets Wild!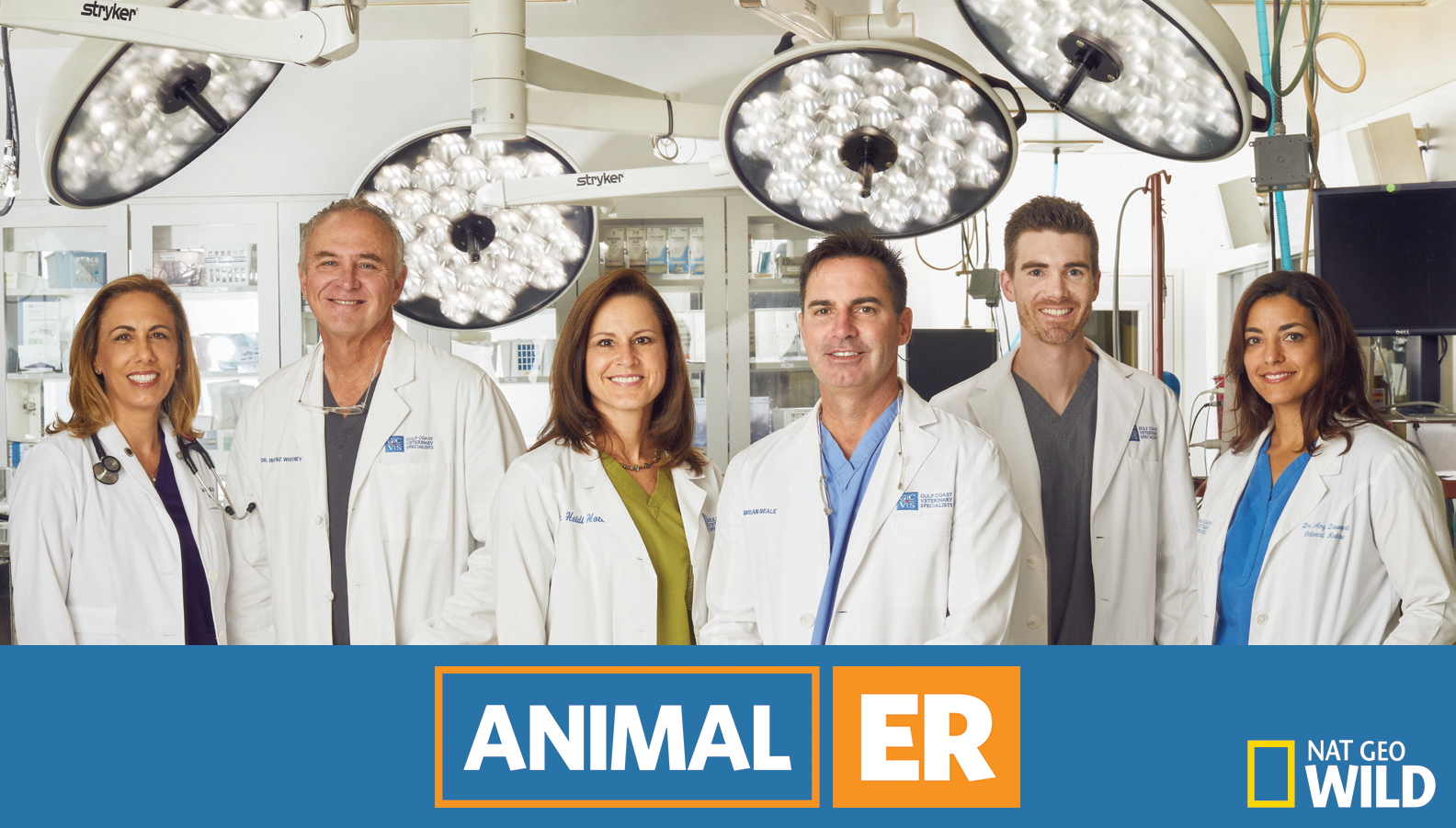 For a behind the scenes look at Gulf Coast Veterinary Specialists, check us out on Animal ER on National Geographic WILD!
Animal ER was filmed in 2016 and 2017 at Gulf Coast Veterinary Specialists, and provided viewers around the world with an inside look at what goes on at one of the busiest veterinary hospitals in the nation. When Nat Geo WILD scouted veterinary locations for the show, the directors said that Gulf Coast Veterinary Specialists was a natural fit.
Although the network had aired other veterinary shows, they wanted to share how a large, multi-disciplinary specialty hospital that practices cutting-edge medicine and treats a wide variety of animals, from exotics to house pets, ensures that compassion is always one of their top priorities.
Click here to watch past episodes on NatGeo Wild.