Holiday Values: Perseverance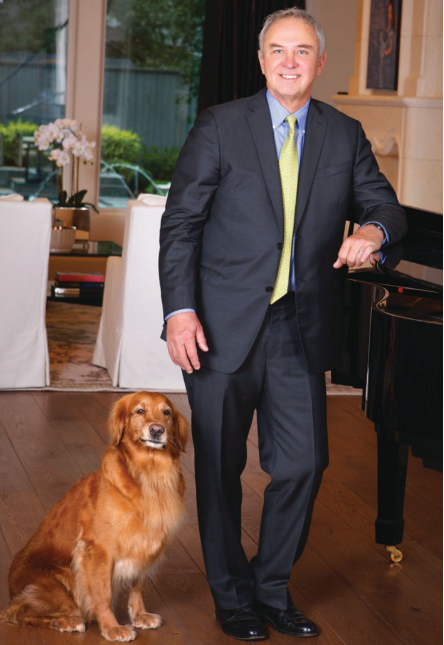 By Wayne Whitney, DVM, DACVS
What does it mean to persevere? The technical definition is "steadfastness in doing something despite difficulty," and honestly–that's a pretty good definition. I have worked as a veterinary surgeon at Gulf Coast Veterinary Specialists (GCVS) since our doors opened in 1989, and have lived, worked, and raised my family here in Houston. No year has been as difficult as the one we experienced post-hurricane Harvey, but the courage, teamwork, and determination of our GCVS family has redefined the word perseverance.
During the historic flooding that devastated Houston, our 54,000 square-foot, multi-level hospital flooded, sustaining significant damage. The immediate priority was to ensure the well-being of our patients and staff members. Shortly thereafter came the many crucial decisions that would determine the fate of our organization, including finding ways to continue care for existing patients, relocating to a temporary facility, and locating and designing a new permanent home.
Throughout this process, the dedication, resolve, and heart of our GCVS family truly shone. Despite cramped working spaces, long hours and changing schedules, our staff covered multiple remote locations (thanks to the generosity of the Houston veterinary community), and extended emergency hours at our 3800 Southwest Freeway location to continue to provide exceptional veterinary care for all. They are the living embodiment of perseverance, and I am proud to be part of such a hardworking, caring, and compassionate family of professionals.
Despite the loss of our main hospital building at 1111 West Loop South, we have not lost Gulf Coast Veterinary Specialists. GCVS is not a building or location—it is a family that has persevered, and remains proudly committed to the pets and people of our amazing city as we work out of our new temporary facility at I-10 and Wirt Road and design the new hospital that is scheduled to open in the fourth quarter of 2018.
If your pet needs medical care, call GCVS today at
713-693-1111
.