Insuring Your Pet's Health and Happiness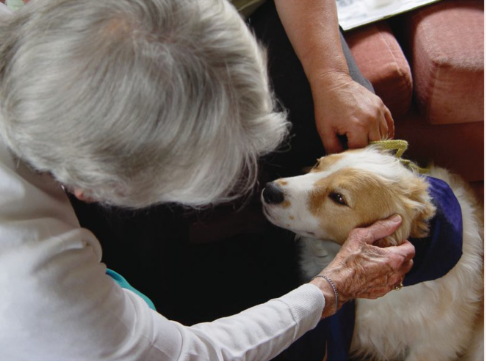 By Brian S. Beale DVM, DACVS and Kate Lawrence
Did you know that over 70% of American households have a pet of some kind? Not too surprising considering how amazing animals are! How can you resist the captivating blue eyes of a playful kitten? What brings a smile to your face more quickly than watching the carefree, full-of-life attitude of a Labrador retriever puppy playing tug-of-war with a rope toy? Whether you are an adult or a child, pets are important members of the family unit. Before committing to the addition of a new family pet, however, many questions should be answered. Do I have the time to commit to a pet?  Am I getting a pet based on an impulse or have I really thought through everything it takes to raise a pet?
One of the most important questions to ask before adopting or purchasing a new furry friend is can I afford to have a pet? Pet owners should be aware of the expected costs that will occur through a pet's life to keep them healthy and happy. These costs include things like food, grooming, boarding, preventative medications (intestinal worms, heartworms, fleas, ticks), vaccines and veterinary treatment when ill or injured. There are so many things to think about before taking this major step! It can feel overwhelming, but did you know that pet insurance is now available and affordable for many pet owners? In this article we'll focus on the ups and downs of the pet health insurance industry as a potential strategy for helping to pay for your pet's heath needs.
The Pet Insurance Industry
Pet health insurance has been available in the United States for 30 years. Presently there are at least 10 companies to choose from to provide health insurance for your pet. Pet owners, though, have been slow to buy insurance policies for their pets. In fact, it is estimated that only 1% of pets in the U.S. are covered by a health insurance policy. This pales in comparison to the over 25% of pets covered by insurance in the United Kingdom and over 80% of people covered by health insurance in the U.S.
Even though relatively few pet owners currently own pet health insurance, the number that do is rapidly increasing. Technological advances, increased training and expertise, and new, more intricate procedures are allowing pet owners access to an unprecedented level of veterinary care for their pets, but these advances can often come with increased costs.  These costs have given pet owners the incentive to consider pet health insurance as a means of being prepared for both routine and unexpected medical expenses.
North American Pet Health Insurance Association
The North American Pet Health Insurance Association (NAPHIA) is an organization founded in 2007 that provides services for both the pet owner and insurance companies. The NAPHIA is an independent organization that provides useful information for pet owners trying to make a decision on the type of insurance policy that best suits their needs. The organization provides information on the various features of insurance policies and makes recommendations for options that may be important for your pet. The NAPHIA also offers membership to pet insurance companies that meet their professional and ethical standards. The hope is that organizations such as NAPHIA can provide unbiased information to help pet owners wade through a confusing amount of insurance information and "legalese" as well as give companies the opportunity to be recognized for excellence and high quality service.
How Does Pet Health Insurance Work?
Most insurance companies in the U.S. provide policies that reimburse pet-owners for veterinary bills. This means that pet owners must pay for services up-front and then submit a claim to the insurance company for reimbursement on qualified expenses. This is one of the biggest differences between the veterinary and human insurance industries. Reimbursement to pet owners may take several weeks, depending on the company. Another major difference between pet and human health insurance is that human insurance companies negotiate costs of services with providers. This is not the case in pet health insurance, where the veterinarian determines the cost of service.  Pet owners do have the ability to choose whatever veterinarian they wish, however, unlike the human industry where patients must use only approved providers or be penalized by having to pay higher costs. Pet health insurance companies base reimbursements on either a percentage of the services provided or on a certain allowed amount for a particular service. No pet insurance company is exactly alike, though, and many differences can be found in the types of policies offered, cost, exclusions, time of reimbursement and qualified benefits.
Choosing a Pet Health Insurance Company
With so many options, how do you choose? Pet owners should consider many factors when choosing the best company for their pets and their pocketbook.
Important questions to ask before buying health insurance for your pet include:
How long has the company been in business and will it be around when a claim is made?
What is the time required to receive reimbursement of a claim?
How is a claim paid and how is the amount if reimbursement determined?
What types of premiums are available and what are the costs of premiums?
Are congenital, developmental or hereditary conditions covered? (this can be especially important for breeds that are prone to these types of conditions)
What health conditions are excluded and not a candidate for reimbursement?
Is preventative health care included in the policy?
What types of riders are placed on pre-existing conditions?
If the treatment of a condition is initially unsuccessful, will I still get full coverage even if I choose to use another provider?
Is a second opinion covered?
What is your policy for using specialists to treat my pet?
Are their lifetime benefit limitations?
What is the policy for renewal?
How does age and breed affect my premium?
What is your policy on coverage of cranial cruciate ligament injuries? (very common in many large breeds)
The Optimal Pet Health Insurance Policy
The optimal pet health insurance policy probably does not exist, but if it did it would include the following features:
Affordable for most pet owners
Allow choice of any veterinarian
Cover expenses associated with specialty and emergency care.
Include coverage for preventative care (vaccines, parasite prevention, dental, neuter, etc)
Include coverage for congenital, developmental and hereditary disorders
Not place exclusions on pre-existing conditions
Reimburse claims within 2 weeks
Easy to understand reimbursement schedule
Different levels of coverage available to suit the individual needs of a pet-owner
Submission of a claim wouldn't affect future insurability or premium
Coverage of behavioral conditions
Coverage of pregnancy problems
Coverage of euthanasia, cremation, burial
Comparing the Pet Health Insurance Companies
It is difficult to compare companies directly because of the great variation of policies available. A list of features for some of the Pet Health Insurance Companies in the U.S. has been included, but it is only a rough guide; pet owners should evaluate each company's policies carefully using their website and speaking directly to a company representative. (Table 2). Many of these websites are very thorough and include examples of actual claims and how they were reimbursed. Another good source for advice is your veterinarian. Veterinarians typically see a many different patients with varying insurance coverage. They often know problem areas for companies and can help you decide on a company and type of policy that may best suit the age, breed and condition of your pet. Policies must be evaluated carefully for exclusions of conditions that appear to be covered.  Examples include a policy that includes coverage for pregnancy. In some policies, certain breeds known to have a frequent need for cesarean sections, such as the bulldog, are excluded. If hereditary conditions are covered, it is important to know if there are stipulations on qualifying for this benefit, such as breed, age at enrollment and pre-existing diagnosis. It is very important to evaluate exclusions and riders that may require a waiting period for coverage or may exclude some conditions entirely if they are pre-existing.
Should you Get Health Insurance for Your Pet?
Pet health insurance is probably a good choice for most pet owners as long as they have a thorough understanding of the policy's features. Emergencies and unexpected problems can lead to severe financial strain for many pet-owners. Pets can go untreated or, tragically, are euthanized due to inability to afford unexpected health costs. Pet health insurance is an affordable and practical way of meeting these unexpected healthcare costs.