Benefits of Consulting with a Pet Nutritionist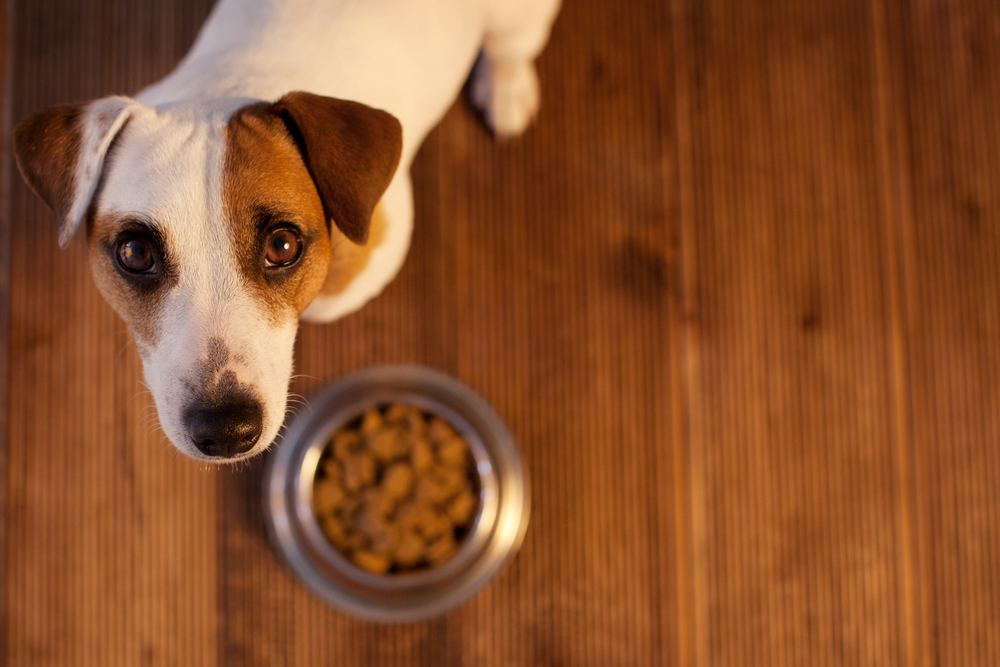 When it comes to nutrition, most pet owners keep their pets happy and healthy with a well-balanced commercial pet food (and the occasional treat). But unfortunately, not all pet owners have that luxury. Certain diseases and conditions require a specialized diet, and in many cases seeking the help of a veterinary nutritionist is the best option for ideal nutrition for your pet.
What is a Veterinary Nutritionist?
A veterinary nutritionist is a doctor that has expert knowledge about what animals should eat to be as healthy as possible. Veterinary nutritionists are Diplomates of the American College of Veterinary Nutrition (ACVN) who have also been board-certified in veterinary nutrition.
A veterinary nutritionist has the ability to help both healthy animals and those with diseases that may require a specialized diet as treatment. Veterinary nutritionists can formulate commercial foods and supplements, as well as homemade diets and medical nutritional needs for pets. They also are able to implement nutritional strategies to help prevent and treat various diseases.
When Should You Consult with a Veterinary Nutritionist?
For many pet owners, a consultation with a veterinary nutritionist is due to a diagnosis of illness or disease that might be improved with a medically appropriate diet. For example, pets with diabetes, kidney disease, gastrointestinal conditions, and food allergies or intolerances can all benefit from a specialized diet formulated by a trained professional.
For some pets, a consultation with a veterinary nutritionist is not needed due to illness or disease, but obesity. Obesity is a growing problem in veterinary medicine and affects approximately twenty-five percent of pets in the United States. The negative health impacts of obesity are very real, just as in people, and can cause serious medical problems.  Nutritionists can help create a weight loss plan for obese pets that allows them to lose weight in a healthy way.
On the opposite side of the scale, some pets may be underweight and require additional help gaining weight. Whether your pet is underweight due to previous neglect, pickiness, or a medical condition, a veterinary nutritionist can help create an appropriate diet for safe, healthy weight gain.
Additionally, if your pet has been placed on a specialized diet by your family veterinarian but refuses to eat it, a visit to a veterinary nutritionist might be beneficial. Often, these prescription diets aren't palatable for your pet, and your pet will choose to leave it sitting in the bowl. After a couple of days of not eating, it may be time to see a pet nutritionist for help.
While the owners of pets with medical conditions often need to work with a pet nutritionist to keep their pets healthy, anyone can visit with a pet nutritionist. By meeting with a pet nutritionist, you can better understand the nutritional requirements for your pet. If you have been thinking about switching your pet over to homemade food or a specialized diet such as a grain-free or raw diet, a veterinary nutritionist can help you come up with nutritious and balanced meals.
It is important that you speak with a nutritionist before making homemade food for your pet, as many of the recipes that are found online are not nutritionally balanced for your pet and can lead to deficiencies. A trained pet nutritionist with a veterinary degree can lead you down the right path for homemade pet foods.
GCVS is proud to have
Lisa Weeth, DVM, DACVN,
on our team to provide dietary help to pets and pet owners in need. Dr. Weeth has helped numerous pets with specialized meal plans treat a number of different conditions. By providing nutritional guidance to pet owners, Dr. Weeth has also allowed many pet owners to switch their pets over to a homemade diet safely.
If you or your veterinarian believe that speaking with a veterinary nutritionist could benefit your pet, contact our
nutrition services
or call us at 713-693-1111.