GCVS Opens New Location at 1030 Wirt Road, Houston, TX 77055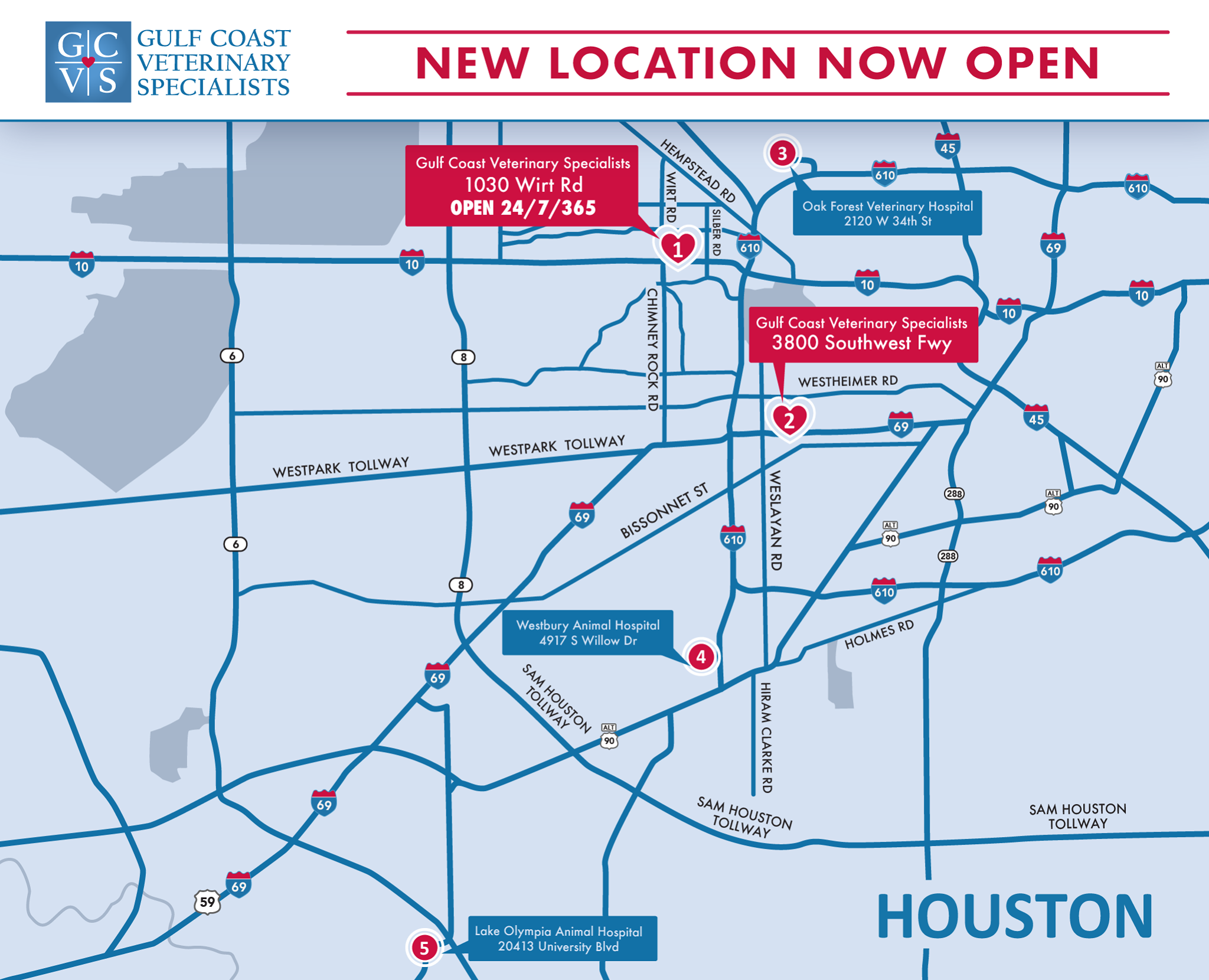 We hope this post finds you and your loved ones well considering all that our community has faced in the wake of Hurricane Harvey. We have a few important updates about our location and getting in touch with us.
We are excited to announce that our new 25,000 sq. ft. location at 1030 Wirt Road, Houston, TX 77055 is now open. This location is more than double the size of our 3800 Southwest Freeway location and will be our home for approximately the next year while we work to build out the new, permanent home for GCVS right next door at 8042 Katy Freeway.
Our 1030 Wirt Road location will be home to the following specialties and services:
Emergency (24/7/365)
Critical Care
Surgery & Orthopedics
Diagnostic Imaging
Internal Medicine
Oncology
Denistry & Oral Surgery
Our location at 3800 Southwest Freeway will remain open and continue to provide Neurology & Neurosurgery, Avian & Exotics, Diagnostic Imaging, and Internal Medicine services.
Cardiology, Dermatology, Ophthalmology, and Rehabilitation & Fitness will continue to practice at Partner DVM locations.
Please note that we are also excited to bring back our old phone number, 713.693.1111.
Please remember you can also visit our Contact & Locations page for more info. Thank you for your patience, and we look forward to helping the Houston pet community in this exciting phase of our rebuilding efforts!